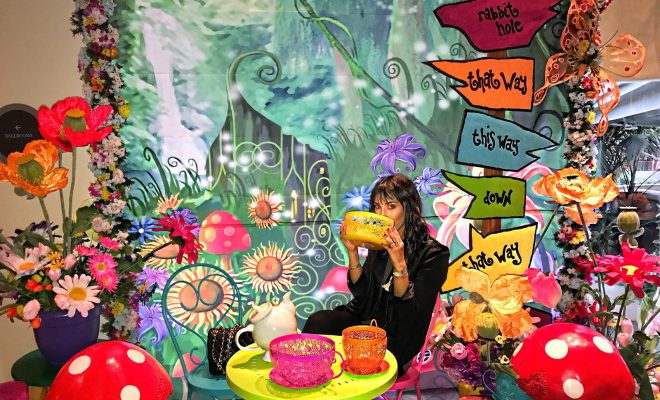 Sippin Tea with the Mad Hatter & Alice in Wonderland
|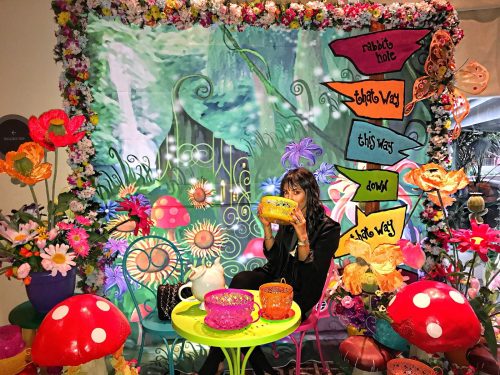 By Neghin Adina
The Event:
Although I love carbs and sweets I am not a big fan of desserts or (dare I say it…) chocolate.  Nonetheless I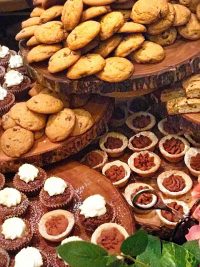 couldn't pass up on the opportunity to go to The Los Angeles Chocolate Festival and Pastry Show.  And my oh my what a festival and show it was!  Situated at the iconic Omni Hotel in Downtown Los Angeles this festival and show featured some of the best chocolatiers, pastry chefs, and confectioners.  Sprinkles, Cecilia de Castro, Kris Bholanath and Brandi Wong, just to name a few (because the article would be too long if I listed all the amazing chefs!), were present showcasing their work.  Along with the world's top champagnes, wines, and spirits (double yes!), I indulged all my senses in all the heavenly delights.
The Cause:
But the best part of the event wasn't the fact that I got to spend my Sunday stuffing my face with amazingness (although that was a very close second), but instead was the fact that this extraordinary event was to bring awareness and to benefit the St. Baldrick's Foundation.  As the largest private funder of childhood cancer research grants, the St. Baldrick's Foundation funds are granted to some of the most brilliant childhood cancer research experts who believe in a future free from childhood cancers.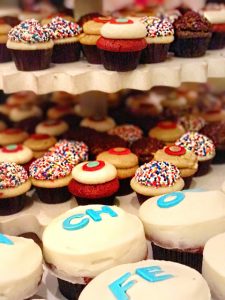 The Style:
And of course we can't forget about the fashion… In Los Angeles, one must always dress to impress!  So although I wanted to dress nicely I also knew I wanted to needed to be comfy and wear loose clothing (hellooooo pounds of carbs, chocolate, and sweet goodness).  So I chose to wear my favorite black skinnies courtesy of Rag & Bone.  What I love about these skinnies is that they have zipper details throughout which mixes things up a bit and brings a little edge to a classic skinny jean.  I paired the skinnies with a green tank top with a sheer back and leather detail around the neck of the shirt.  Topped it off with an Alice and Olivia blazer.  Its a cropped blazer so it doesn't take away or hide the zipper details of the jeans and lets the sheer back of the tank peek through.  But the best part of the blazer is the leather detail (yes I like leather, shoot me) draping down the front.  Finished off the look with a black caviar leather Chanel purse and black Sole Society wedges.  Both the purse and the shoes had gold detailing so they were able to compliment each other and finish off the look in sync.
But the best part was…that everything was comfortable and hid the amount of sweets I was stuffing into my face!  Can you say dream come true?!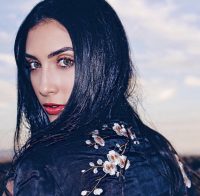 Neghin Adina
The Chronicles of Her! Here I will chronicle my daily life, adventures, work, and love for fashion and beauty that is relatable to EVERY woman. This space is all about finding who you are, what you love, and conveying that through one image and story at a time. Thank YOU for stopping by!