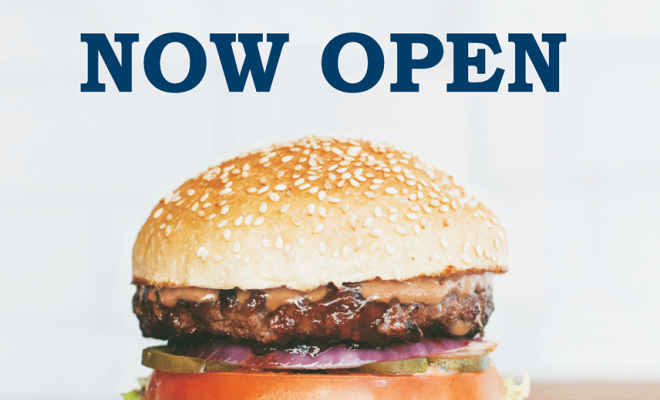 Ribs & Burgers
|
Mouthwatering ribs, succulent steaks and burgers from heaven. What are you going to choose?
They say if you want to be great at something you've got to focus on your strengths. Well, here at Ribs & Burgers our name says it all.
Our fresh, hot, succulent burgers and eight hour slow cooked ribs are known to stop the clock. Not to mention our friendly service, cosy vintage furnishings and warm welcoming atmosphere. A meal at Ribs & Burgers is like stepping back in time, to a restaurant started by your local butcher who decided to put their cooking advice into practice.
It starts with 'real ingredients'. The grills crackle with hand prepared, grass fed, hormone free, 100% pure beef patties and free range chicken breasts made to order the way great burgers should be for a rich and natural taste.
The foundation is the bun made up of organic flour, which we toast slightly on the inside until it is nice and golden brown. This gives it strength as well as a soft, chewy texture which won't stick to the roof of your mouth. Once we have the base and have added all the fresh ingredients, we pluck our char grilled 'hero' from the open flame and place it on top. The hot basted patty settles on the leaves with its warm juices filtering down to the base for an 'all through' rich taste. Well balanced and prepared for a burger experience we trust you'll appreciate.
Then there are our ribs… slow cooked for 8hrs to ensure that the meat is cooked in its own juices for a stronger natural flavour, just the way we know you love it. No effort is spared to prepare these beauties. It's all about quality. From sourcing the finest cuts to our traditional preparation, we make these ribs to be talked about (with a great taste on the tip of your tongue).
Let's not forget our tasty side selection of our addictive chips, freshly cut salads, mouth-watering onion rings and signature sauces.
This passion doesn't stop at the kitchen either, we support local farmers, sponsor community groups and help feed those less fortunate.
Why? Because we believe honest food and genuine hospitality can help feed a better world. So muster up some mates, place your order, grab yourself a table, order a drink and relax while we prepare your food fresh to order.