The doors at the Skylight Clarkson opened today and the weather gods blessed us with snow … in the form of a blizzard. But like any work of art — NYFW must go on and we'll still do it in style. Here's a look at fashion in the winter and tips to keep you warm.
Be a layering ninja! Thermos, turtle necks, and silk undergarments are your friends, layer them. Most importantly → keep your core warm. If your hearts stays warms, your blood stays warm, and when your blood is warm — vampires come. No, no, just kidding — but it will result in warmer body temperatures.
The style seem to revolve around warmth and comfort → YaS! This means big warm coats ✓ shades ✓ cozy beanies ✓ and maybe a umbrella to keep the sideways snow off your face.
It's time to bust my shades out too — I mean look at these beauties slaying their #ootd looks!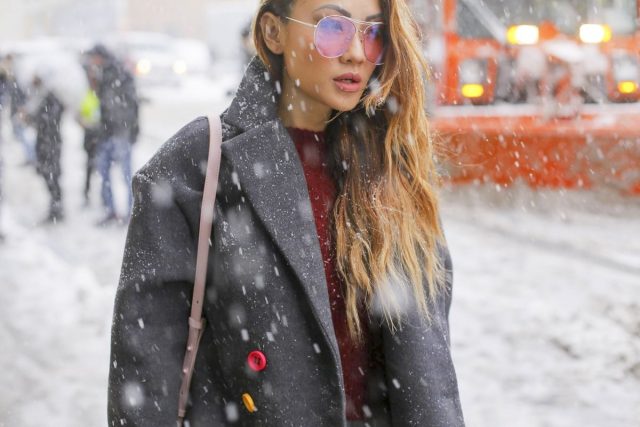 "Catch me Outside" or better yet — watch from home with some hot cocoa in hand — live feed on NYFW official website here.
I'll leave you with these words of style wisdom from the fashion legend herself — Anna Wintour: