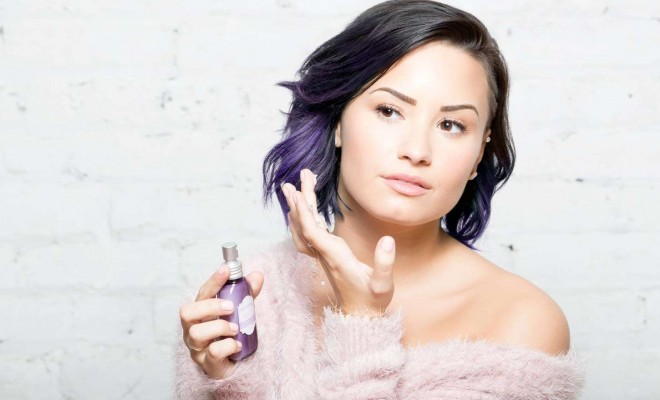 New Year, new skin regime… for girls and guys
|
There is more awareness of the damage the sun can do to your skin… especially in places like Las Vegas. As of late, Facebook and other photo-heavy forms of social media are prompting people to want to look their best. Here are some tips and products you can use.
Late nights = dark circles
Fix them fast with the new Rodial Dragon's Blood Eye Masks. Don't be intimidated by the name.
They contain an ingredient called hyaluronic acid that's said to plump and firm along with another one called arnica that reduces puffiness and dark circles.
At home alternative: Cold face cloth and sliced cucumbers.
Daily skin regimen
The Devonne by Demi skincare line was just launched by Demi Lovato and the star's first set is the 3-Piece Essentials Kit, which includes a Deep Facial Cleanser, Hydrating Radiance Mist and a 3-in-1 Moisturizing Primer.
What's nice is she has ingredients that include extracts from apples, licorice root, mushroom and seaweed.
It's safe for all skin types and Demi donates proceeds from your purchase to charity.
From extract to serum, why not try a thick creamy moisturizer?
The new NIP + FAB Bee Sting Fix Cream Deluxe is a nourishing moisturizer to provide a "second-skin" anti-aging shield that helps reduce the look of lines and wrinkles through skin hydration. Bee venom works in synergy with wheat proteins to help plump and tighten the appearance of your skin, restoring a healthy, youthful-looking complexion. It goes without saying that if you are allergic to bees, stay away from this product.
At home alternative: Drink plenty of water. Other old school remedies include Pond's cold cream, Vaseline or olive oil.
By Cynthia Newdel
Cynthia Newdel is the Booker for FOX5 KVVU in Las Vegas. She spent seven years with FOX News Channel in New York where she booked interview segments for Neil Cavuto. Cynthia also freelances as a local media trainer and public speaking advisor.