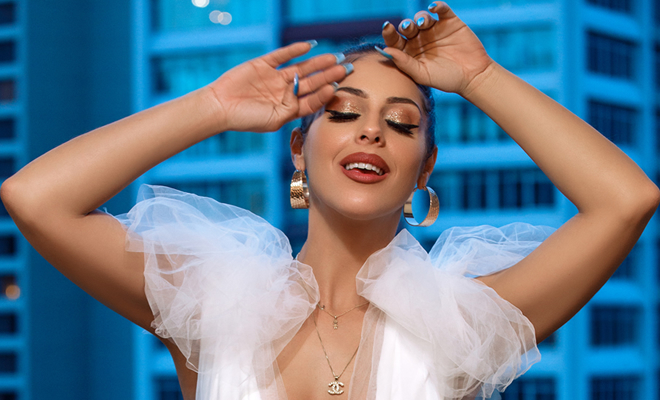 Mixed Emotions Streaming Now
|
Born in Rochester, NY, Jillisa Lynn aka Jill-Of-All-Trades, began her career in modeling in her late teens; after excelling in Cheer-leading and Gymnastics taking home multiple awards it was clear that she was destined to perform and entertain. Soon after appearing in local magazines and on several local TV commercial spots, she decided to pack her car and further pursue her dreams of moving to Hollywood and expanding her brand.
Since moving to CA, she began working with 90210 Talent which certainly expanded her vision as an overall artist. From being a leading model in over 15 music videos to working alongside recording artists the likes of Snoop Dogg, Tyrese, Ray J, Soulja Boy, Jamie Foxx, Justin Timberlake, and
Academy Award winners Three 6 Mafia to acknowledge a few, it was only a matter of time before Jillisa Lynn took control of the microphone herself and stamped her mark on the music industry . She has hosted 100+ events at venues around the city and thanks to her social media influence, has been chosen to endorse many products and companies. Jillisa Lynn's modeling platform was the catalyst for her brand expansion, which kick-started her acting and singing and production careers, finally fulfilling her dream of becoming an overall entertainer in her own right.
In 2013, Jillisa Lynn officially launched her career in music with her debut single "Already Goin' Down" produced by Award Winning Producer, Chris (C-Ballin) Jackson. To date, she has released 9 independent singles from a 10-Album Collection and 8 self-produced music videos working with legendary song- writers and producers, even venturing off to write and produce visuals for other artists. She most recently performed at SXSW Music Festival, one of the most iconic global music industry events. She then performed during Spring Break at the biggest beach venue in South Padre, Texas, to a record-breaking 10,000 people.
Jillisa Lynn officially premiered her newest self-produced music video, for her highly acclaimed pop hit "Control Freak" from her debut album "6/6" in late 2018. Followed by the release of "Don't Bother" in 2019 over a Caribbean-infused electro-Pop beat produced by the platinum award winning Fingazz, which is the first single off her second newly released Album titled "Mixed Emotions". Her next single "Ante Up" gives us an upbeat Jazz dance feel and is a must listen.
Be on the look out for her new self produced music video coming soon and many more endeavors from one of our favorite multifaceted faces of Vegas 2 LA magazine.
Pictorial by Natalie @MoonfirePhoto
#MixedEmotions empire.ffm.to/mixedemotions