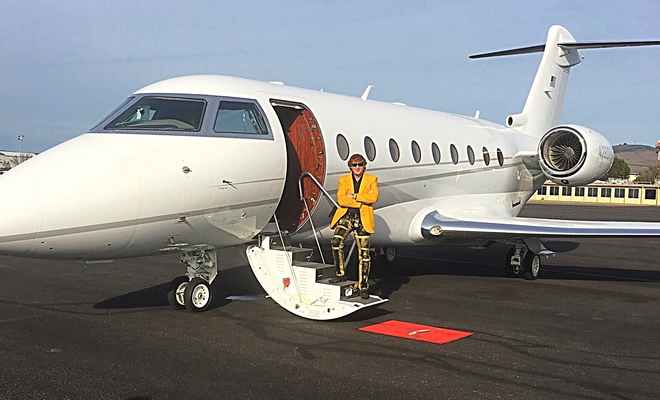 MICHAEL BLAKEY
|
If you haven't already heard of Michael Blakey, you should. He is a London-born record producer, record promoter, musician, talent manager, YouTuber and entrepreneur. Blakey started by studying music and business in Madrid and Berlin, and quickly became a hit-making music producer, promoter and drummer on many Top 10 records – all before making his way to the United States. Blakey turned his lifelong passion of music and entertainment into his business.
MICHAEL BLAKEY AS A MUSICIAN AND MUSIC PRODUCER
Starting at the young age of 16, this prodigy became resident producer at Hansa Ton-studiosin Berlin. He worked closely with many accomplished artists including super stars such as: Julio Iglesias, Engelbert Humperdinck, Luther Vandross, Coolio, MaryJ. Blige, No Doubt, 2Pac, Glen Campbell, Brian McKnight and Willie Nelson. These are just a few of the names on the extensive list Blakey went on to either produce,promote or work with. He has received numerous gold and platinum record awards for his musical contributions. He was a major contributor to the success of the90's rock band Tidal Force with his unique rhythmic drumming style on the acclaimed LP "Will to Power" – with the hit singles "Station to Station" and "A Man Rides Through".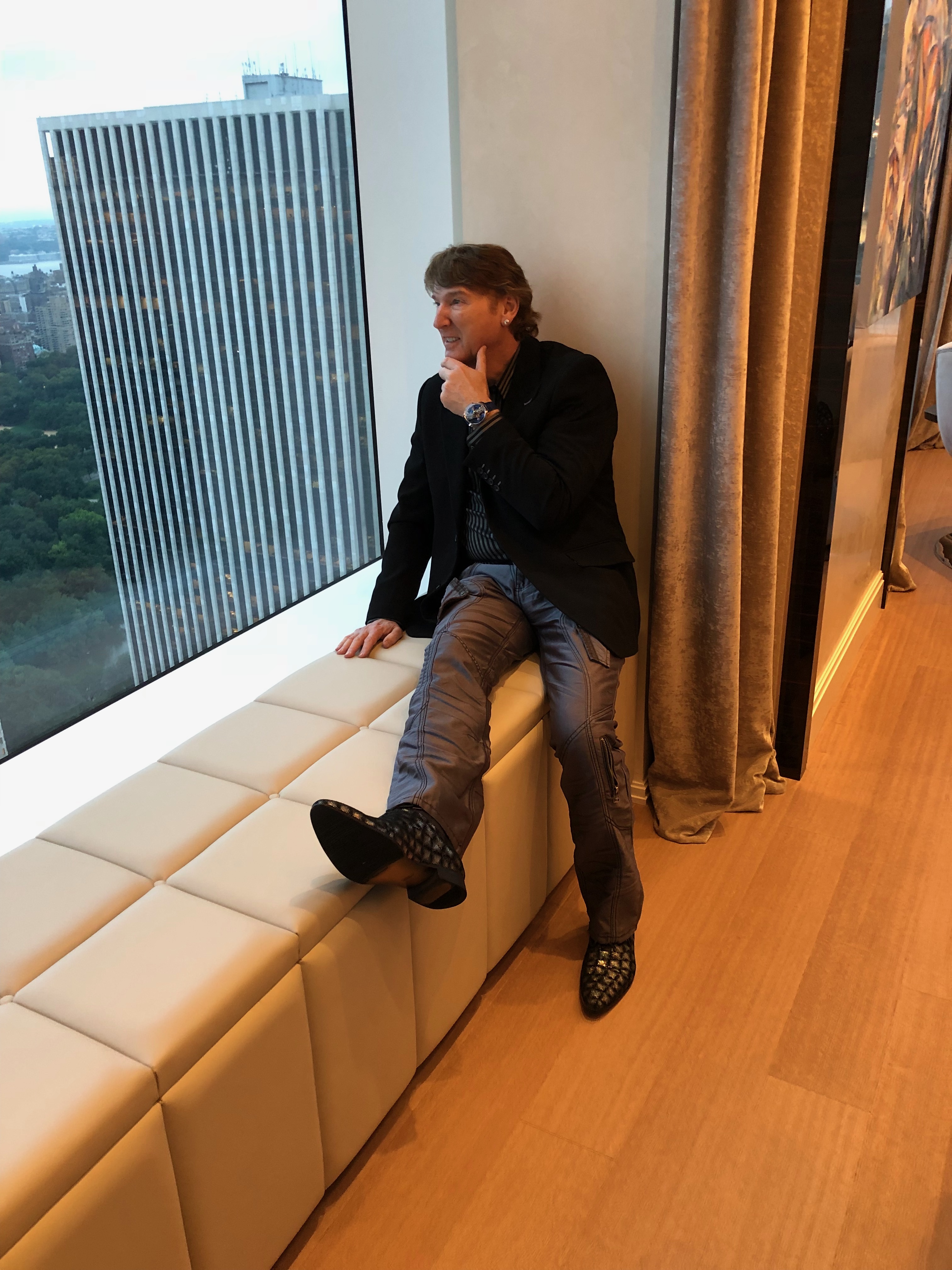 It's not all rock-and-roll for this luminary though. Blakey also produced feature motion picture soundtracks, including the original musical soundtrack for Disney's Platinum Certified "Cinderella II: Dreams Come True".
Just when you thought his resume couldn't be more well-rounded, Blakey revolutionized music technology during his time with Platinum Records. He worked with scientists to develop the primary technology for Forensic Frequency Separation Software, which allowed sound engineers to extract specific vocal segments from monaural analogue tracks, enabling them to be utilized in a contemporary digital format. This innovation created the possibility for living artists to sing along with the original deceased artist. It was this technology that made possible the highly acclaimed Patsy Cline's "Duets" album, which Blakey produced.
MICHAEL BLAKEY AS A RECORD LABEL EXECUTIVE AND ARTIST MANAGER
Blakey headed A & R for the New York based label, Atico Records, spanning from1991 to 1994. During his time there, he won the 1993 "Melody Maker" Producer ofthe Year award.
Keeping up the momentum of his success, he founded three other music production and promotional companies, one of which was Platinum Records, between 1994 and 1998,based in New York and Los Angeles.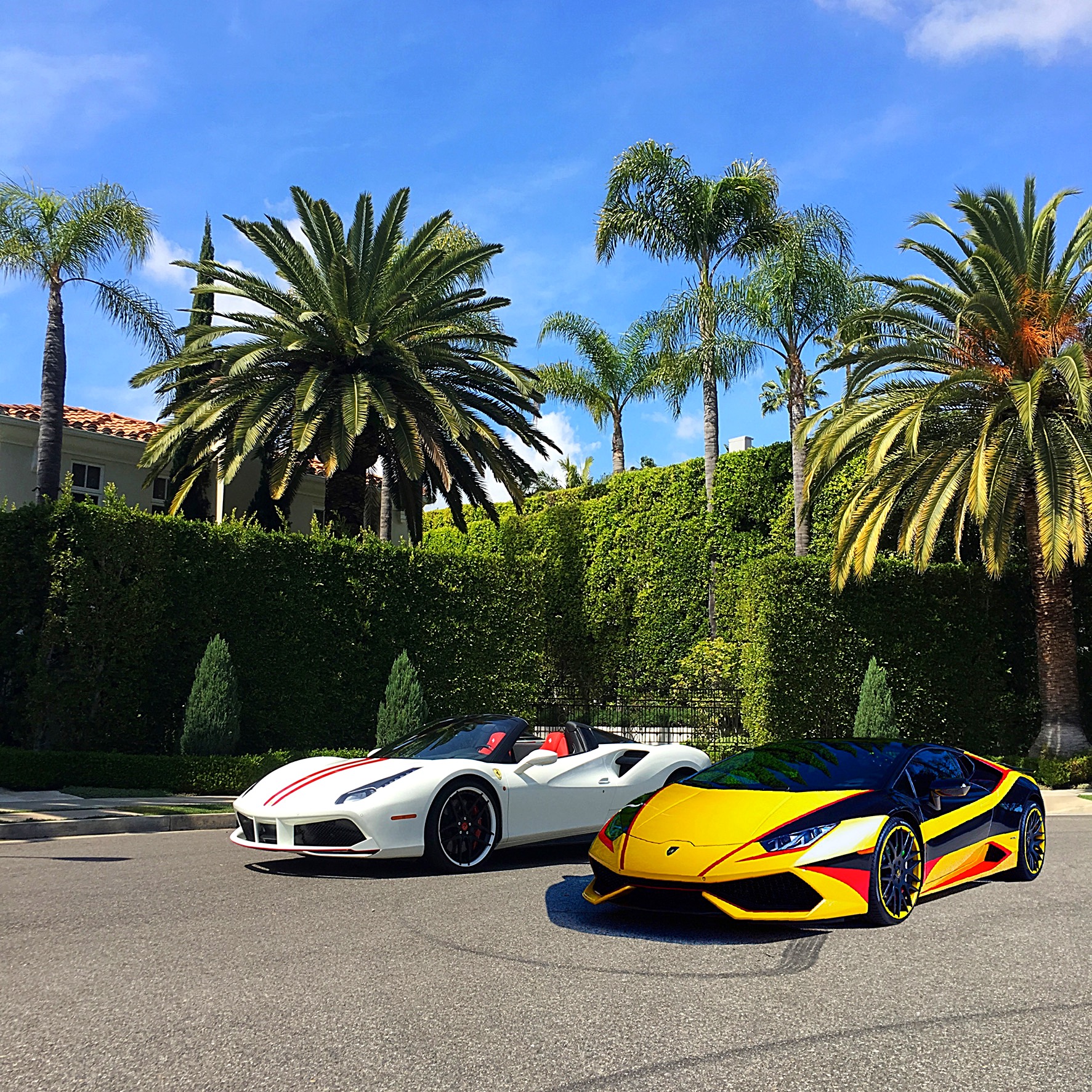 In1999, Blakey together with his partners, John Guidon and Bruce Gladstone,founded 2KSounds, a revolutionary record label. This was the first record company to scout and promote music solely on the internet. The company waswildly successful, went on to partner with Virgin Records and Blakey became President of the Record Division.
In early 2009, Blakey teamed up with comedian Ron White to form Organica Media Group which soon after partnered with Universal Music Group for its distribution.As the company grew, so did their diversified artist roster including Playboy model Crystal Hefner (Hugh Hefner's wife) and Gladys Knight, as well as many other artists joining the party.
As the company continued to expand, Organica Media Group created a new division,OMG VIP, a VIP fan experience company offering fans an opportunity to gain closer access to popular artists through intimate settings.  Now one of the most prominent companies of its type in the industry, some of OMG VIP's clients include: Ron White, Martin Lawrence, Luis Fonsi, Nick Cannon, Trevor Noah, LeAnn Rimes, Henry Rollins, Ilizaand Tiffany Haddish, just to name a few. 
MICHAEL BLAKEY AS A FILM AND TELEVISION PRODUCER
While all of this was going on, Blakey simultaneously formed Electra Star Management.Based in West Hollywood, California, the company has brought in clients such as:Billy Bob Thornton, Pamela Anderson, Jimmy Connors, top touring comedian Ron White, Brett Butler, JP Sears and more.
With his undeniable drive and intelligence, Blakey has been recruited for numerous film and television productions, including executive producing CMT's "Ron White's Comedy Salute to the Troops" series, and the comedian's special "A Little Unprofessional", which picked up a Grammy nomination for Best Comedy Album. Most recently, Michael executive produced Ron White's Netflix Special,"If You Quit Listening, I'll Shut Up".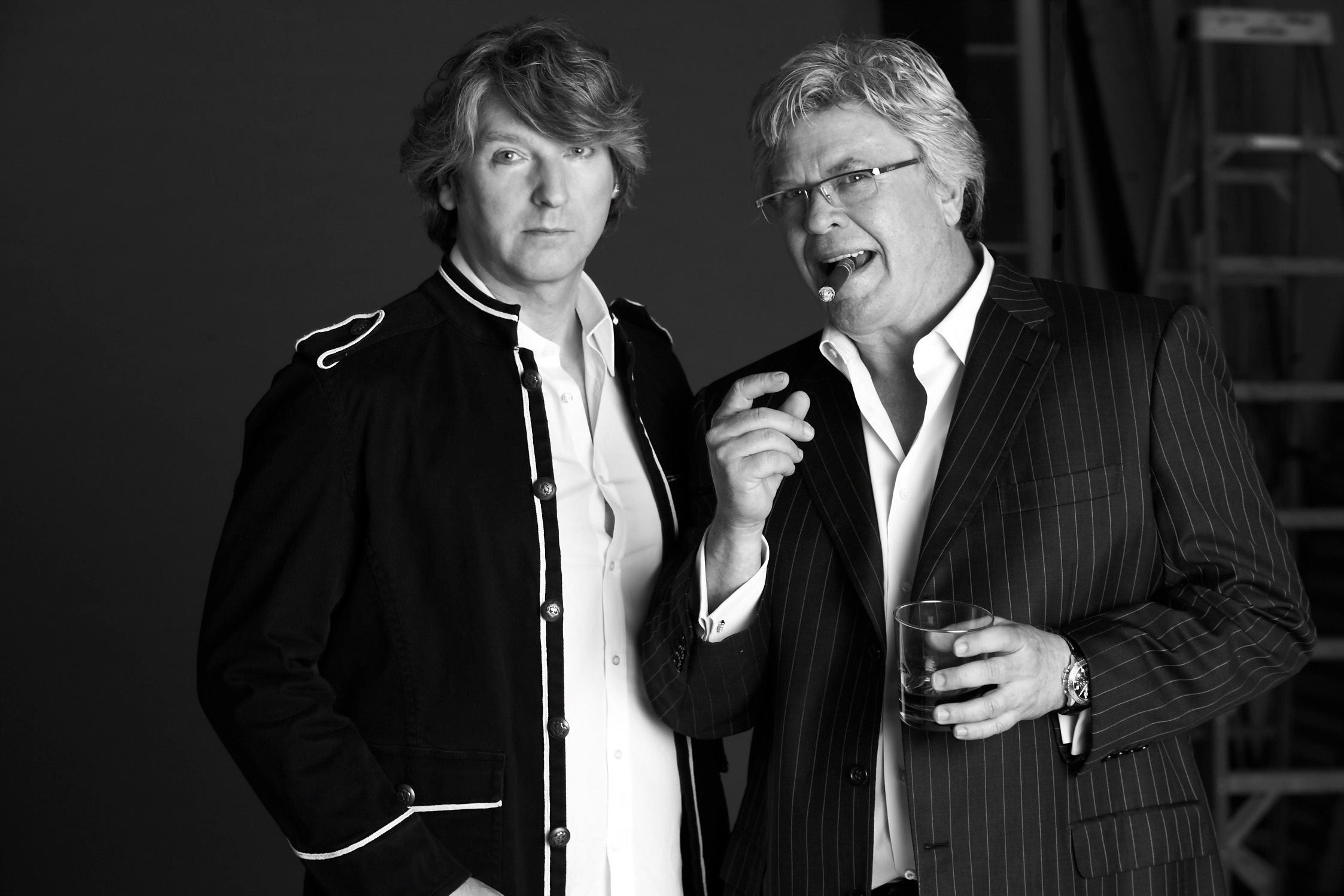 MICHAEL BLAKEY AS A YOUTUBER.
When it's not music and film, it's supercars, luxury watches,aviation and high-end properties for this over-achiever. Blakey channeled this passion (quite literally!) and worked with the videography skills of Adam Swords to create the YouTube channel, "Producer Michael". It features video content showcasing his luxury lifestyle and motivates aspiring entrepreneurs who want to be successful following their own passions. Within just several months of release, the channel gained over 350,000 subscribers and more than 30 million accumulated views and continues to grow.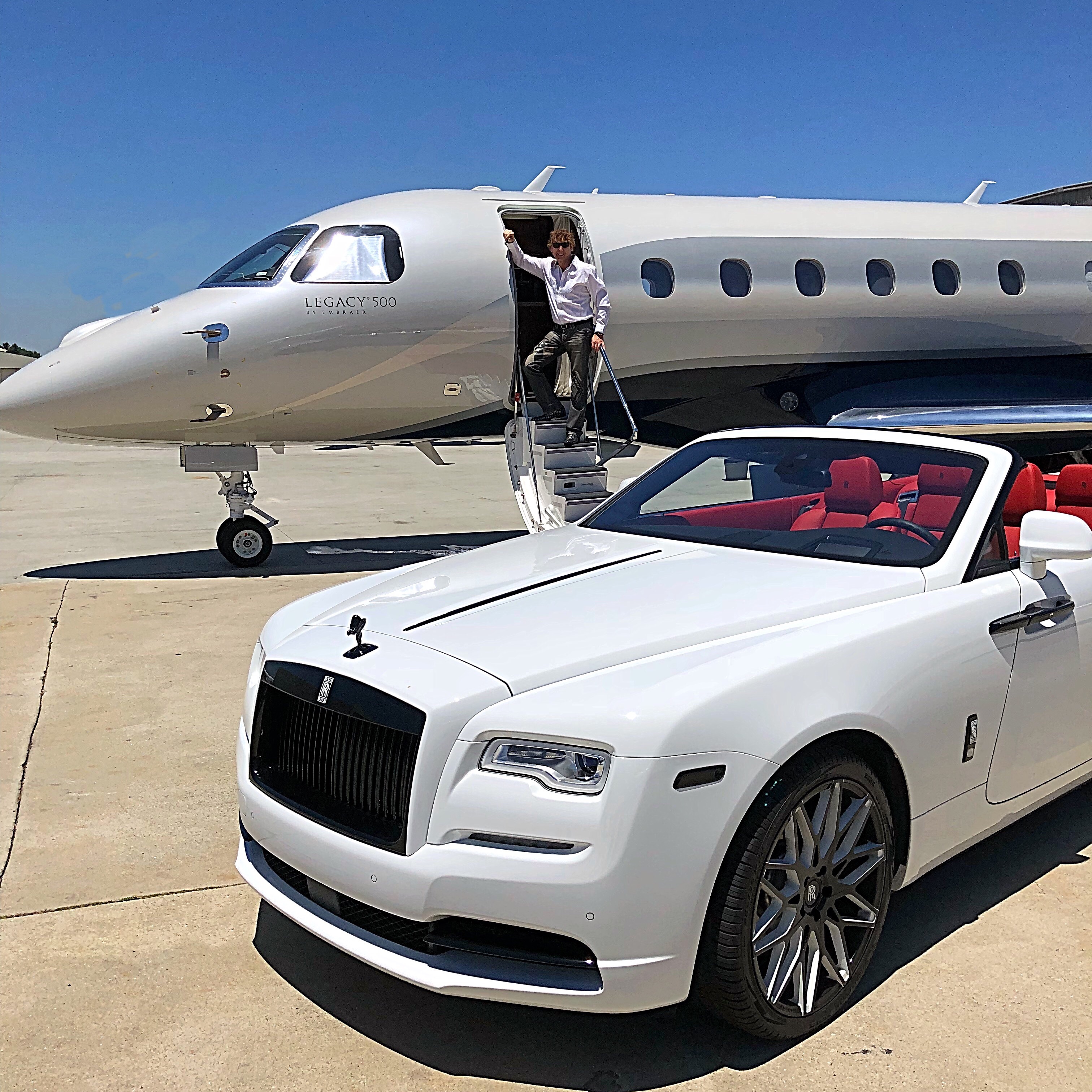 Michael's fascination with cars is nothing new. He in fact was named the youngest managing director in the car manufacturing industry, after he and three additional British investors purchased the luxury automotive company, Maserati U.K. Ltd.,for £3 million in September 1987.  The company was quickly revamped and later sold to a major car conglomerate.
True to his luxury lifestyle, Blakey became a co-owner of Pylon International, a private jet charter and aircraft management company based in Van Nuys,California. After substantial growth the company was sold to International Jet Management Inc. in Washington DC.
 Now that you know him a little better, it will be thrilling to see what he does next!
Official websites:
Social links:
www.youtube.com/producermichael
www.instagram.com/producermichael