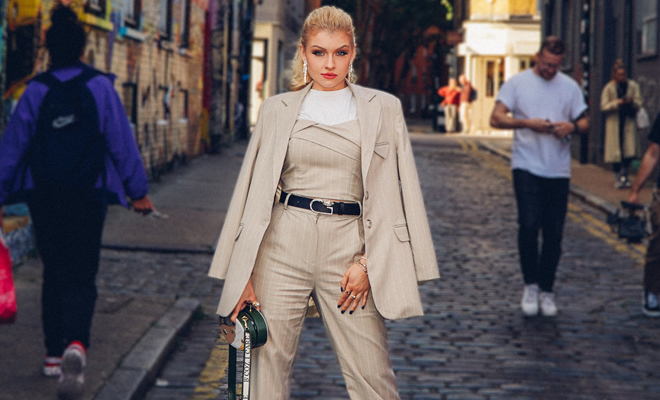 London Fashion Week
|
by CC MASON
INTRO:
As a model, actress, and digital content creator, I'm lucky enough to count traveling around the globe and chasing the latest fashions as part of my job. I've found that London is a place like no other when it comes to fashion, with both its designers and its street style fashionistas mixing equal parts sophisticated and experimental to create something truly fabulous. Now that I've done all the digging for you, here are the trends to look out for and the designers to watch!
Hot Colours: ORANGE
From rich, deep tones for fall and winter all the way through to bold neons for spring, orange is a colour you need to incorporate into your wardrobe this year. It is an undeniably adventurous colour, and you're going to be seeing it united with rich fabrics like velvet, silk, and leather (faux or otherwise) for fall and winter. Depending on the tone, you can team it with black lace and mesh, like I did with this Zenyep Kartal dress, with creams and beige, or even with denim.
Hot Colours: DEEP GREEN
By now everyone has seen the neon green trend that swept through the fashion world this summer, and the likelihood is that you probably even have a piece or two of it in your closet. Fall and winter aren't letting go of green, just lowering the temperature of the colour to match the season. Khaki and emerald greens are going to be all the rage, and just like with orange, playing with textures will be the key to making this trend pop. Don't be afraid to blend two or more tones of green together in an outfit – greens in this colour family are inviting and earthy, and frankly, I don't think you can get enough of them!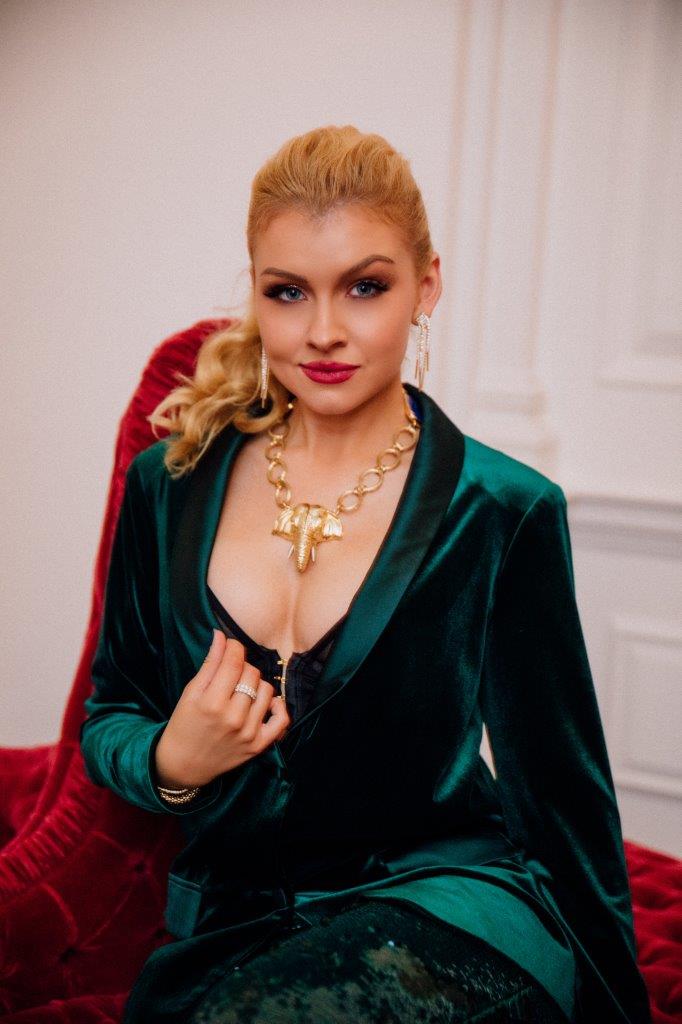 Hot Colours: VALENTINO PINK
For years the fashion world touted the toned down 'millennial pink' as the hot new colour, and now it's become so common that many, myself included, now rank it as a neutral colour along with grey, cream, beige, and black. Valentino, however, had enough with this soft tone, and dedicated its entire Haute Couture collection, runway and all, to its now iconic cool-toned hot pink. This is one of the few bright colors that will not be leaving us in fall, and fashion week made sure we knew it. How confident am I that this colour is here to stay? Just take a look at my car.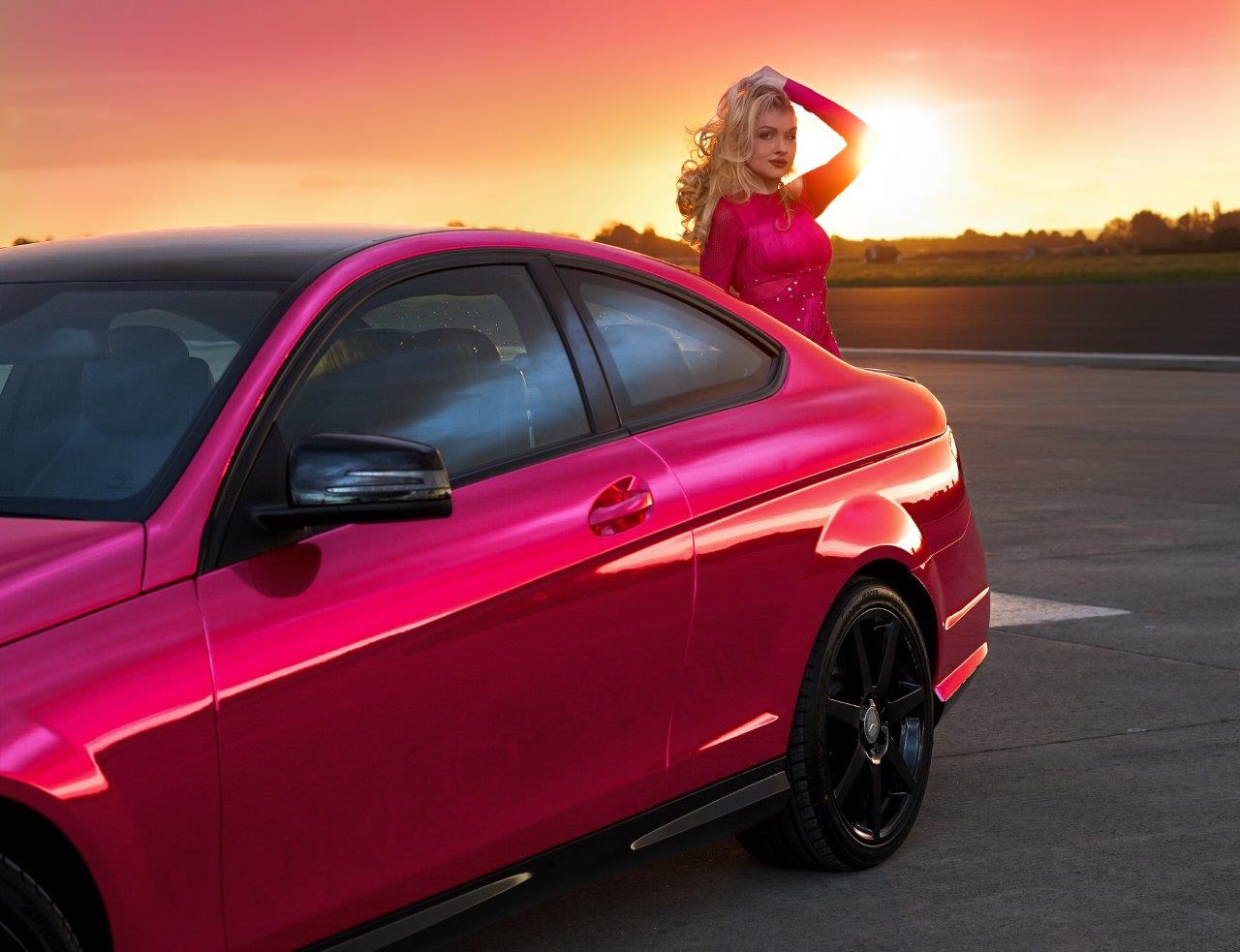 Designer to Watch: Paul Costelloe
Paul Costelloe was the first show I ever attended at a London Fashion Week, and also the first designer to invite me to the front row, so his designs will always hold a special place in my heart, but even before then they always did, because his designs are always a fantastic indicator of future trends. For Spring 2023, Costelloe fused hot neons and a divine shade of lilac with whimsical silhouettes and daringly short hemlines. There's an interesting study in the economic world that presents the idea that as the economic times get tougher, the skirts get shorter. Will that be the case again? Paul Costelloe seems to think so.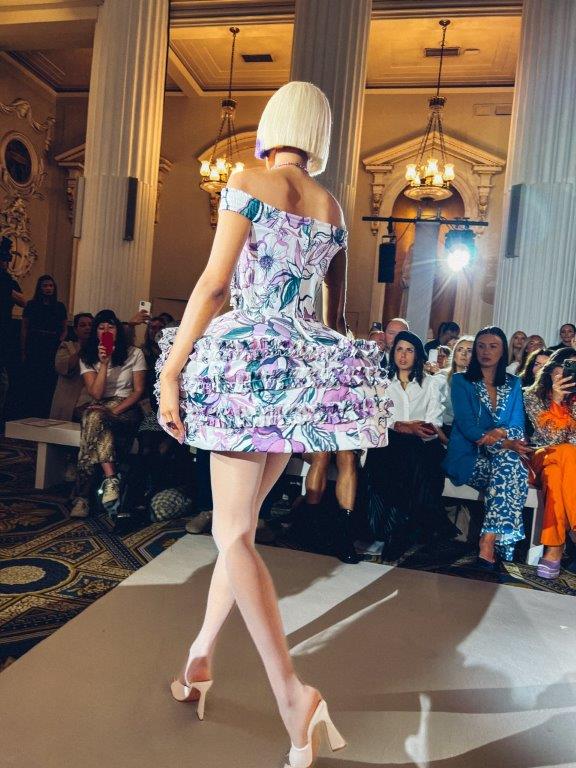 Designer to Watch: JU-NNA
Created by Jun Nakamura in London in 2019, this burgeoning brand is determined to bring the Japanese technique of traditional Shibori to the western world. Because of this, JU-NNA has embraced eccentric and oversized silhouettes for their collection this year, along with fun, playful colour blocking. JU-NNA's collection is another guarantee that we'll see some striking colour coming into spring, with gentle pastels intertwined with loud yellows and, again, this year's favourite hot pink. This was my first time experiencing this brand on the runway, and I can't wait to see what they come up with in future. Definitely one to watch.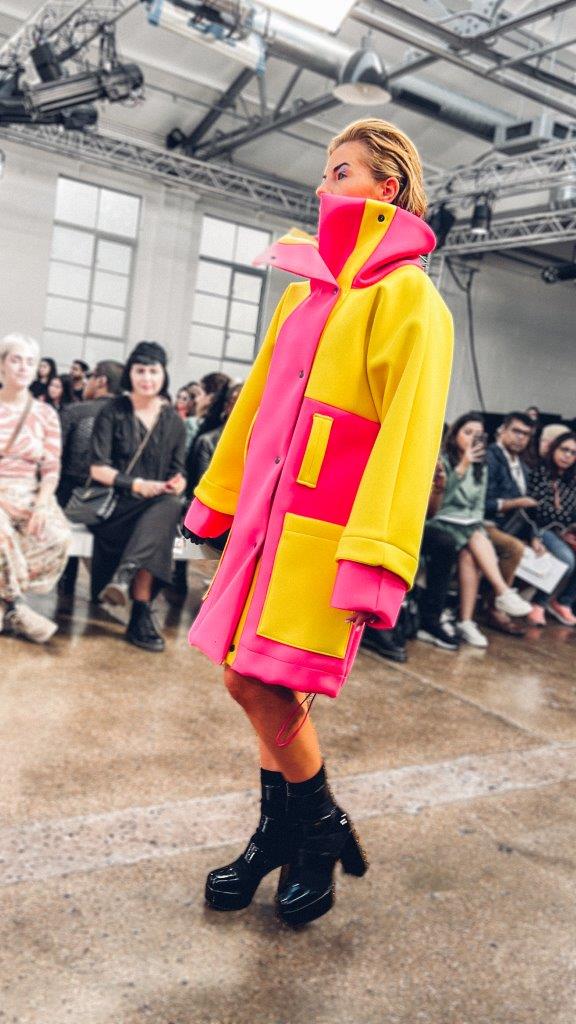 Trending: Kink as Casual
The Internet has made the world at large a much more liberated place to be, and fashion has embraced this with open arms. Corsets and harnesses, once reserved for behind-closed-doors affairs only, or at most worn by the more daring fringes of fashionable society, have now been welcomed into the fold of mainstream fashion. Both are being worn with a wide selection of outfits, including over ultrafeminine dresses and blouses to provide a sharp contrast or even over suits or more 'classic' street styles like jeans and t-shirts to turn the ordinary into something a little bit more special.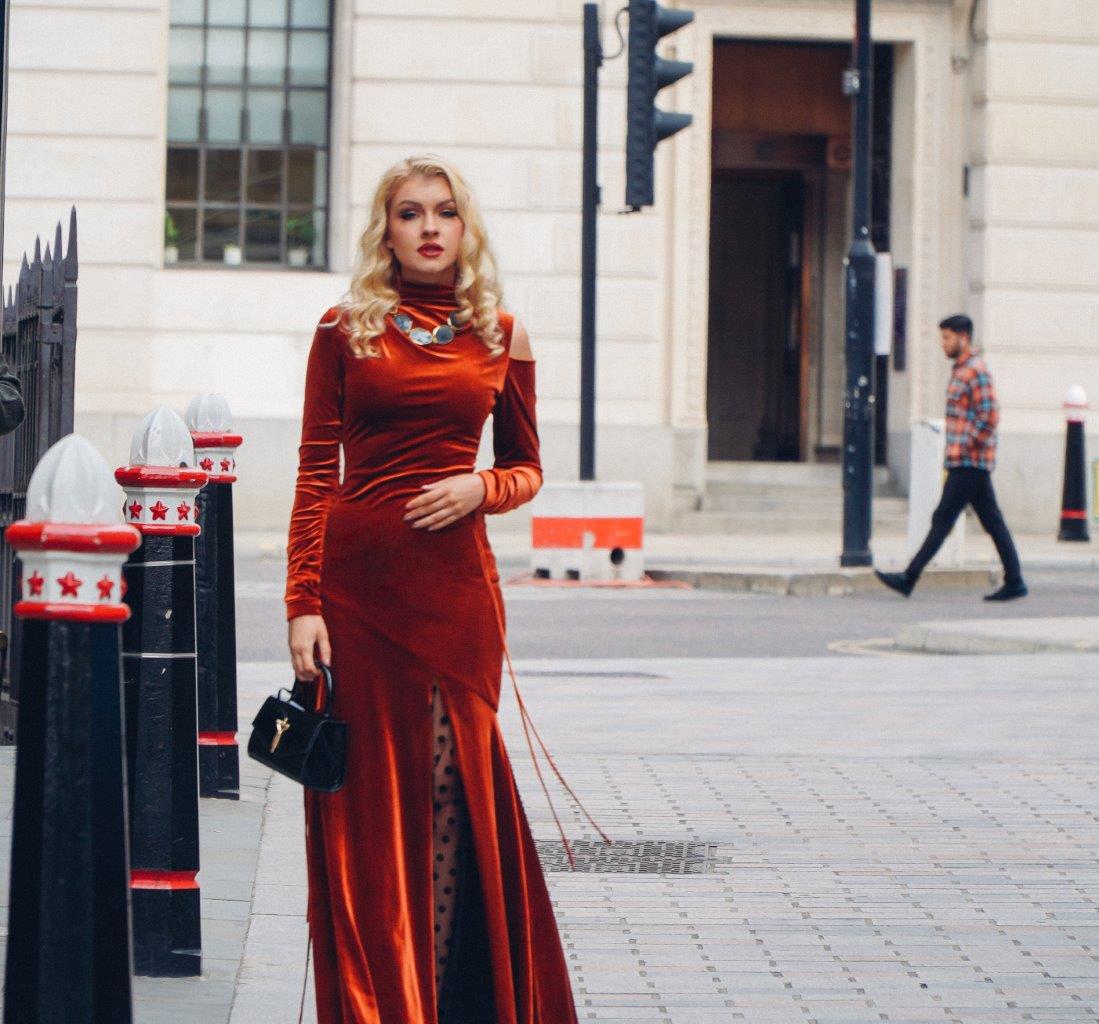 Trending: Suits
Suits, suits, everywhere suits! If you have any doubt of what to wear for fall, put on a suit. Three piece suits, wide leg suits, blazers and suit jackets with clashing prints are all fully on trend for fall and winter. As a blazer girl myself, I will not be complaining about making a few additions to my already expansive collection of blazers and suit jackets. There is no color, no pattern, and no texture off limits this season when it comes to suits, so if you are having an 'I have nothing to wear' moment, suit up!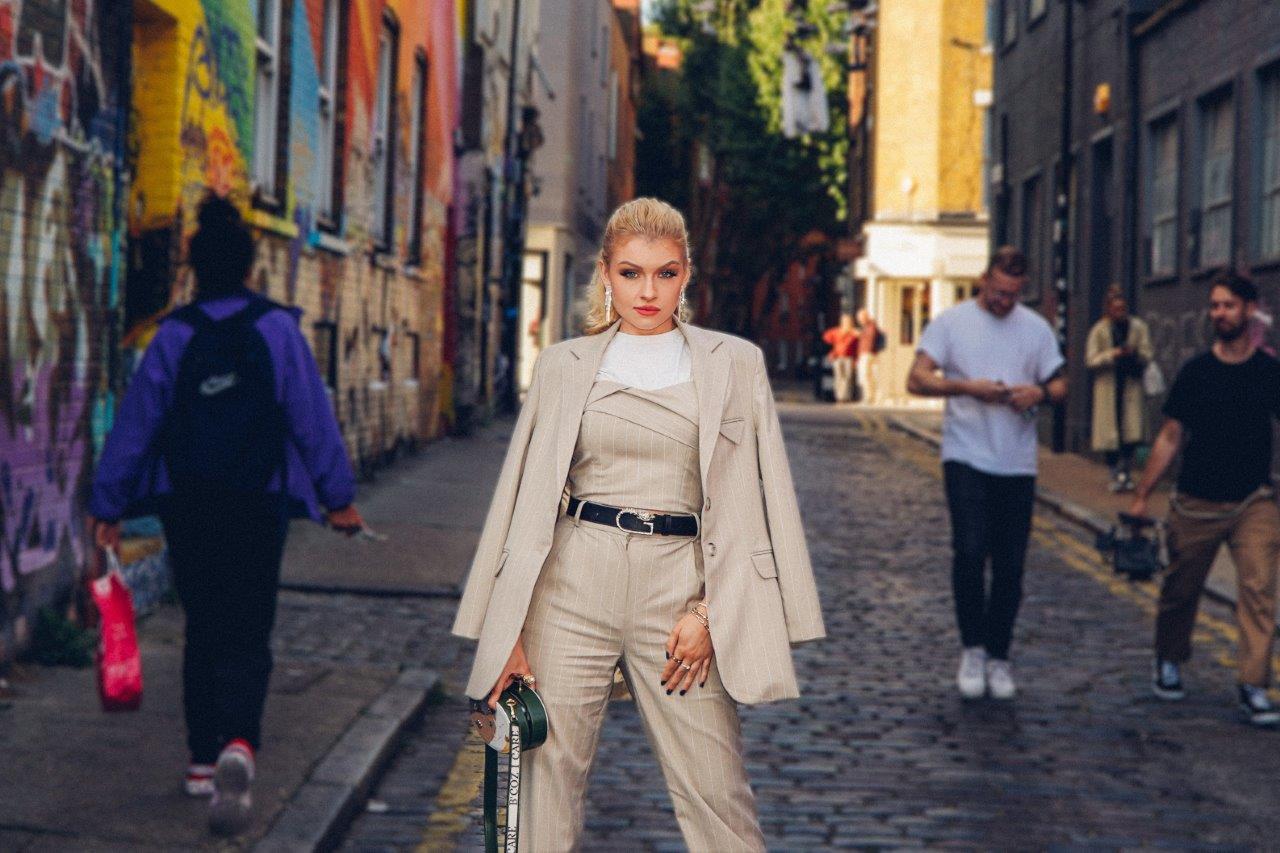 Follow CC Mason:
photos by RL Bowles-Meentzen