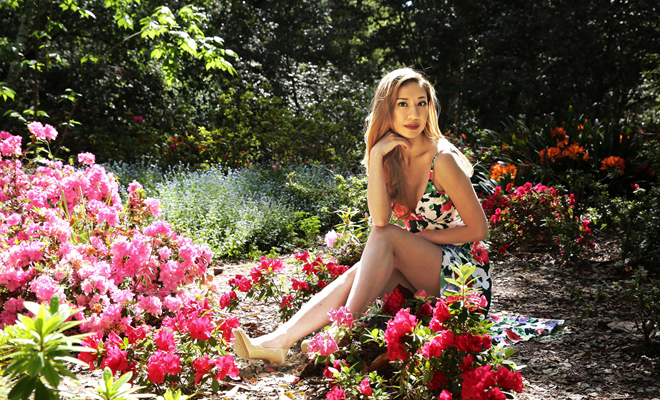 Lace & Silk inspired
|
Atina collection, the ultimate dress destination, is known for elegant and body-shaping dresses encompassing formal, casual, travel, and work wears. This issue, designer Anita Chang will highlight some key design concepts of the brand:
I like to explore possibilities with colors. Our spring and summer collections reflect the vibrant visual of these seasons by bringing colors and nature-inspired prints to the mix. Lavender, green, shades of blue, yellow, fuchsia, orange have all come to be part of our palette. Atina collection is also known for dresses in the floral print of various expressions. Blooming flowers and green leaves have become some of our signature motifs.
Lace and silk inspire some of the most beloved concoctions from Atina Collection. The fabrics allow me to express the feminine and alluring imagery in my mind. In terms of forms, I am always mindful of balancing style and functionality.
For example, "Winged dress" was conceived by incorporating flowy panels in the back in substitute for a long train to create expanded silhouette while ensuring ease for walking. The pursuit of sensuality, creativity, and attention should not undermine comfort and mobility.
Qipao, a type of body-hugging dress popularized by upper-class women in 1920s-30s Shanghai, is a form that fascinates me. Lithely and shapely, with a slit in the right place, these dresses are some of Atina Collection's best sellers.
Find Atina Collection dresses on Atinacollection.com. Follow us on Instagram @atinacollection