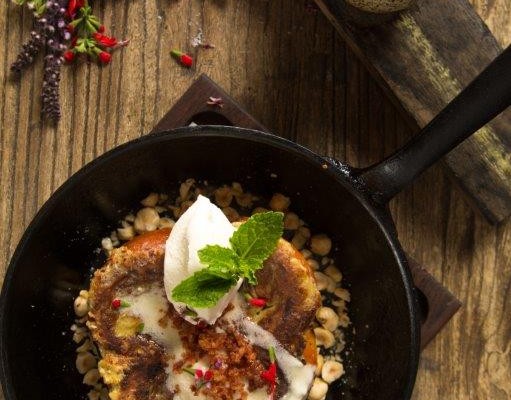 Hearthstone – A Shock to the Scene
|
One of the best reasons to visit the Red Rock Casino Resort & Spa is about to celebrate its one-year anniversary.
Opening in late 2014, Hearthstone Kitchen & Cellar was a shock to the Las Vegas dining scene even before Downtown Summerlin changed the landscape of the western suburbs. Technically a casino restaurant, a default of its location within the Red Rock despite direct access from the outdoors, Hearthstone is the crown jewel of the property's growing restaurant collection. Originally under the Lightgroup banner, it's now a part of the new Clique Hospitality Group. The team is also preparing for the debut of a second space inside the Red Rock, Salute Trattoria Italiana, and seems as excited – and exciting – as ever.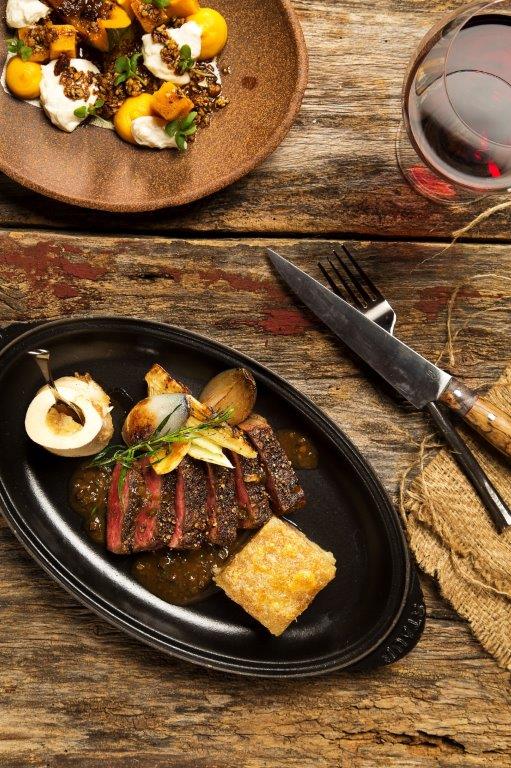 Hearthstone's latest menu additions show great progress in an already impressive selection of cuisine while the energetic staff members have mastered a new level of casual class. Large in size with a lounge, patio and bar, those looking for a more relaxed experience can be seated at banquets and tables with a clear view of the open kitchen. A visit at dinner or brunch will see the room generally buzzing with everything from Pearl Jam to Dr. Dre playing underneath the chatter of conversations while sports flicker from the collection of television screens.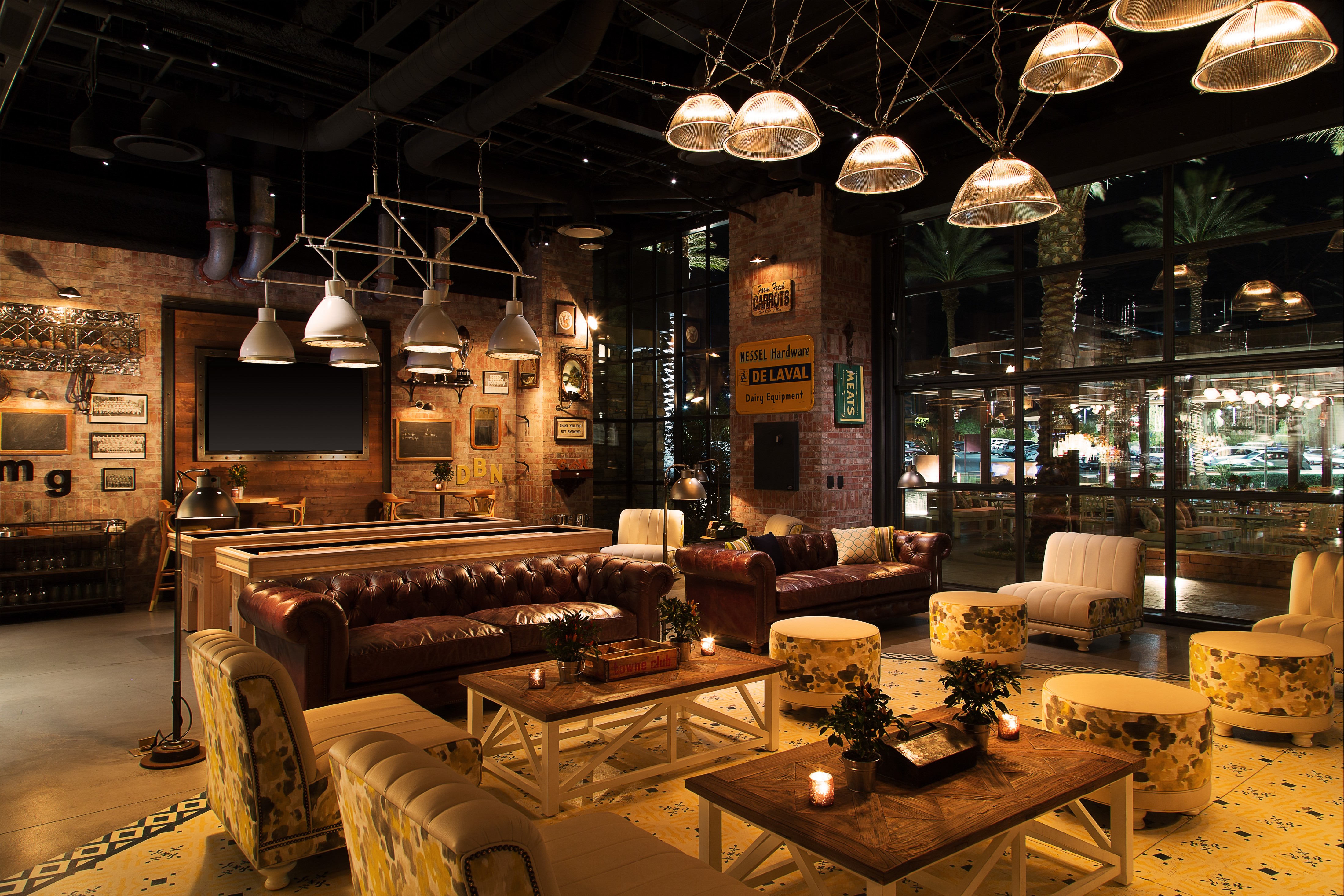 The venue is undoubtedly a passion project from chef and co-founder Brian Massie whose history on the Strip includes Fix at the Bellagio and Stack at the Mirage. He describes Hearthstone as "the restaurant I always wanted (with) a menu close to my heart." This strong statement from such an accomplished individual is embraced by a team of talented folks that includes Executive Chef Jordan Hoffman and Pizzaiolo Enrico Sautto as well as newly appointed General Manager Peter Varela who brings years of experience from Vintner Grill to an already outstanding staff.
There's no shortage of dining options, and with large menus offered at dinner and brunch in addition to specials, charcuterie, cheese and themed dinners often centered on wine, a visit to Hearthstone can almost seem overwhelming to first-timers. However, the menu is assured to have something for everyone – the difficulty being how to best order and experience the dynamic flavors and varieties of seasonal plates that abound.
Salads have been a strong point since opening day at Hearthstone and whether one selects the entrée-size quinoa iteration or the current special matching watermelon to avocado, the quality of produce as well as the textures are sure to impress. Those looking for a bit more variety are perhaps better suited to one of several sides or small plates including bacon wrapped dates in a piquant red sauce or a jar of foie gras given a "PB&J" treatment likely to please both duck liver novices or true connoisseurs.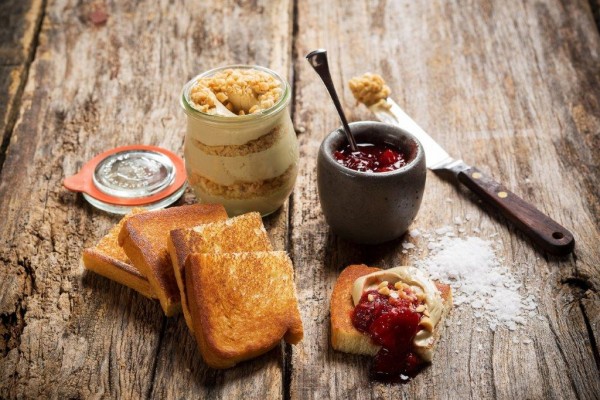 No doubt doing their homework on the sourcing of charcuterie and cheese to pair with any number of novel cocktails or bottles of fine wine, the focal point of Hearthstone can be found just to the right of the well-stocked raw bar. Whether one opts for the wild-caught halibut or a pepperoni flatbread straight from the wood-fired oven or a hog roasted rotisserie-style, the results have been universally outstanding. The "whole beast feast" is a great bargain at $350, with enough food to serve six hungry adults when taking into account all the accoutrements that include a bowl of creamy polenta that's as good as any Las Vegas has ever seen.
Equally impressive is the Sunday brunch where sweet and savory options like the Duck & Waffles are served to compliment what some have called the 702's best Bloody Mary bar.
No meal at Hearthstone should end without opting for dessert and whether one selects the Peanut Butter Lava Cake or citrusy "secret" pancake balls, there is little doubt the true showstopper is a true feast in its own right: the candle-lit Dark Chocolate Birthday Cake with a sweet and salty frosting and chocolate ganache will easily see a party of four with smiles glowing on each face.
Eager for a sneak peak of what the restaurant is all about? Hearthstone will be offering tasty bites at the Las Vegas Food & Wine Festival. The poolside grand tasting event takes place at the Red Rock resort September 12 at 9 p.m. (or 8 p.m. for VIP). Tickets are available at www.VegasFoodAndWine.com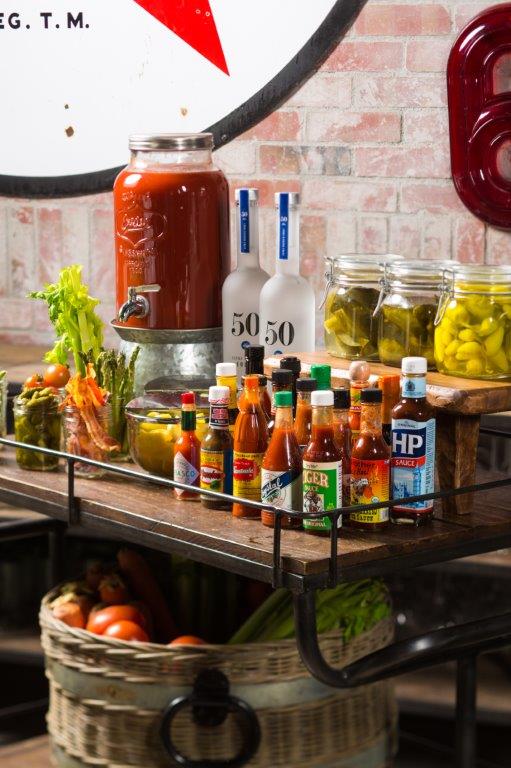 By Michael Uzmann
Dr. Michael Uzmann is a native Ohioan currently practicing in Las Vegas. A lifelong Los Angeles Kings fan and frequent visitor to the City of Angels, or wherever has good food with an NHL Arena, Dr. Uzmann is the owner and publisher of endoedibles.com. He can be reached at uhockey@yahoo.com with questions, comments or tips on where to visit next.