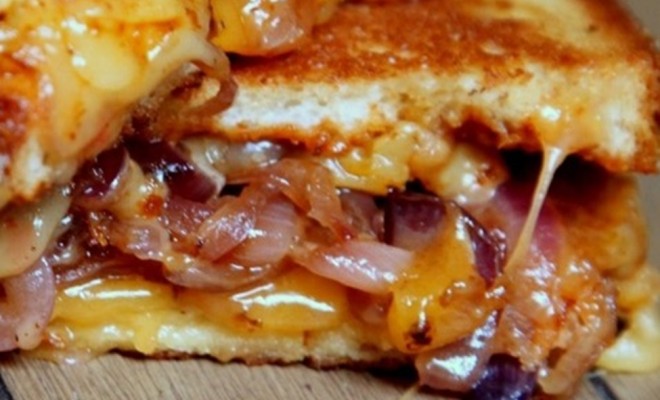 Grilled Cheese Wine Pairing Dinner
|
Here's something different… Echo & Rig at Tivoli Village is hosting an evening of Grilled Cheese sandwiches with pairings of Pinot Noir. It takes place Thursday March 26 beginning at 7 p.m. and will be hosted by Chef Sam Marvin.
For reservations and more information, contact Echo & Rig at (702) 489-3525 or www.echoandrig.com
Grilled Cheese & Pinot Noir
Echo & Rig Reuben    $14
House-made pastrami, jarlsberg, stout mustard, brussels sprouts "kraut," bread 'n butter pickles, garlic butter & house-made Russian dressing  on artisan rye bread
Farmer's Melt    $13
Fontina & gruyere cheese, roasted wild mushrooms, roasted potatoes, melted leeks, caramelized onions & thyme butter on house-made ciabatta
Cheese & Swine    $15
Wisconsin ultra-sharp cheddar, blue ox blue, house-made grilled bacon, tomato marmalade & cheese curds on Pullman bread
Seaglass Pinot Noir    $8
Santa Barbara County, California, 2013
Ripe cherry, strawberry & raspberry flavors, complemented by earthy richness. Bright acidity & wonderful fruit expression makes this a perfect food wine.
Pali Riviera    $12
Sonoma Coast, California, 2011
Complex nose, dominated by black fruit, earthiness & a hint of mushroom.  Palate is driven by blackberries moving into nuances of fresh raspberries, boysenberry & a touch of lavender & rose petal.
Adelsheim     $16
Willamette Valley, Oregon, 2012
Aromas of candied cherries, pomegranate & raspberry with touches of brown sugar, nutmeg & all-spice. Complex, silky tannins are perfectly integrated with acidity. A perfect expression of Willamette Valley.