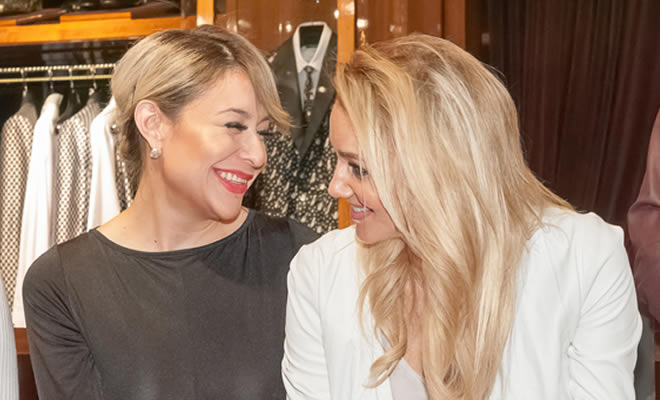 DOLCE & GABBANA CHINESE NEW YEAR
|
FENG SHUI IN YOUR CLOTHES of 2017?! YES!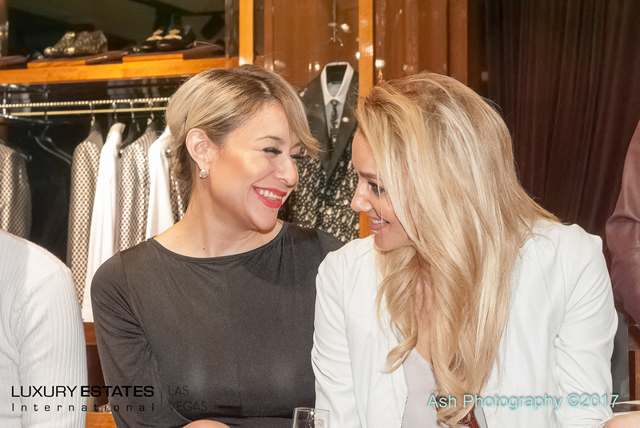 Champagne and the sweet juice of a chocolate-dipped tangerine…  Bubbles are exploding in my mouth with succulent and juicy citrus flavors!  That's the taste of good luck in 2017, according to traditions of the Chinese New Year… I'm sipping my champagne surrounded by Feng Shui luxury of red carpets representing love and  passion, mirrored black walls that embody the energy of respect and protection, cherry wood shelves transmitting an energy of stability, and lots of gold.  The floor is made from lava, and I feel like a princess here. I'm at the biggest mens' Dolce & Gabbana store in the United States, located at Crystals in Las Vegas.  Everything comes from Milan and comes here first.  "It's a flagship," said store manager Michael Carney.  Celebrities like Bruno Mars, Mike Tyson, Leonardo DiCaprio, Conor McGregor, Criss Angel, Guy Laliberte, and many other stars love to shop here. What can we expect to see in 2017?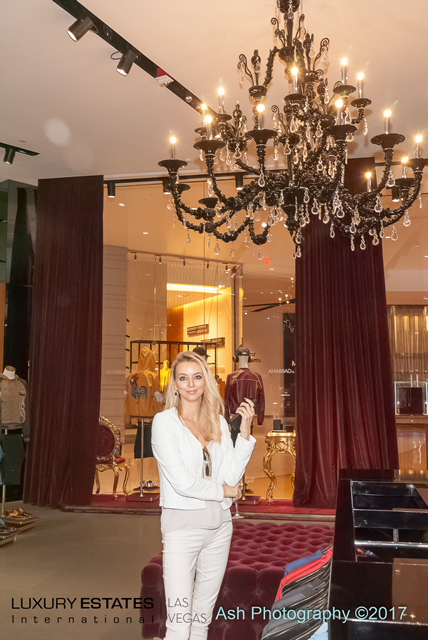 Everything new in fashion is always a return of something we used to know and used to love, but in a new spin. Fashion consultant Max Boldesco, who speaks six languages and is able to talk fluently with the majority of his customers and make them feel at home, is showing us the newest addition – Collection 2017.  "It's inspired by the music of the 1930s jazz movement…. the rumba, samba, and what was happening then is now on jackets, shirts & shoes. Musicians were traveling from town to town in Italy, and each trip became a symbol, and these symbols are now throughout our collection."
Very soon we will see these trends everywhere, my friends. Fashion trends start on the top by leading designers and then they trickle down to department stores like Macy's, Nordstrom and JC Penney. Expect lots of colors and lots of black and white. Black color is an energy of PROTECTION. No wonder it was used by priests and magicians in the past!  And it works better if mixed with white. This color was misunderstood by many in the early days, so let me reveal the true essence of the energy that is carried in the color black. This color activates male and female energies, depending upon who is wearing it and makes your energy stronger by amplifying it. There's a reason why Dolce & Gabbana made it the primary color in their collection. Black mixed with white helps your brain to prioritize better and is recommended for sensitive people. Because black contains the full spectrum of all colors, it always goes with everything!
What should a man start with at Dolce & Gabbana?  Manager Carney recommends "Well, the suit of course! This is our DNA! If a man is trying to build a fashion base at Dolce & Gabbana, then a conservative solid color suit is a must."
My eyes are caught by an incredible shining array of sunglasses. With so many to choose from, I ask which are the trendiest glasses for 2017. "18k gold-plated aviators are always in style. We have 18k white gold, which are new and are our hottest pair of glasses, our best seller so far."  You may be assured that only 100 people in the United States⏤and only four people in Las Vegas⏤will own these beauties, as the store carries only few pieces of each.
And of course, there are the always classy, never gone-out-of-style crocodile shoes.  These shoes look at me as if they were calling me to come closer and get to know them, and I did.  They are made from the belly skin (or soft underbelly?) of wild crocodiles, and only two crocodiles a year are allowed to be used for these purposes. (That's why only two pairs of such shoes are in the store, and no one else will have them.) They would be something that would stay in your closet forever and will always be fashionable with periodic 'comeback' explosions!
Well, 2017 – we are ready!  Ready to feel secure and protected in our black & white. Ready for love with RED colors of passion, blood, and everything that makes us human.
Namaste,
Yelena Brezhneva
Yelena@luxuryestates.com