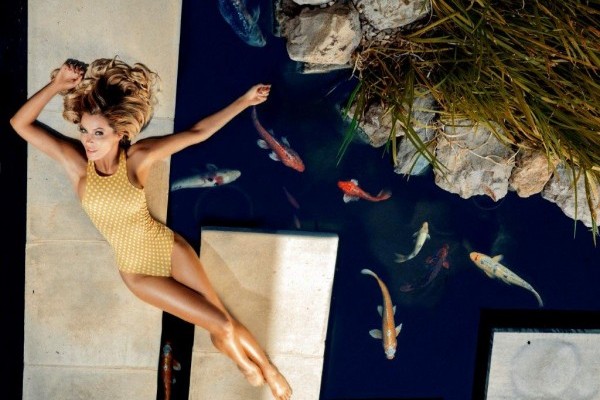 Crystal Hefner is living the dream as the sexiest DJ in Sin City
|
Lovin' Las Vegas
By Rob Kachelriess
Crystal Hefner is proving there is life beyond the Playboy Mansion. Aside from being able to tie down the world's most notorious bachelor, Mrs. Hugh Hefner is also embracing her career as a DJ while proving doubters wrong along the way.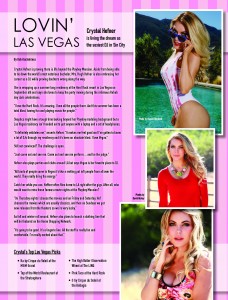 She is wrapping up a summer long residency at the Hard Rock resort in Las Vegas on September 6th and says she loves to keep the party moving during the infamous Rehab day club celebrations.
"I love the Hard Rock. It's amazing. I love all the people there. And this summer has been a total blast, having fun and playing music for people."
Skeptics might have a tough time looking beyond her Playboy modeling background but a Las Vegas residency isn't handed out to just anyone with a laptop and a set of headphones.
"It definitely validates me," asserts Hefner. "It makes me feel good and I've gotten to know a lot of DJs through my residency and it's been an absolute blast. I love Vegas."
Still not convinced? The challenge is open.
"Just come out and see me. Come out and see me perform… and be the judge."
Hefner also plays parties and clubs around LA but says Vegas is her favorite place to DJ.
"All kinds of people come to Vegas it's like a melting pot (of) people from all over the world. They really bring the energy."
Catch her while you can. Hefner often flies home to LA right after the gigs. After all, who would want to miss those famous movie nights at the Playboy Mansion?
"On Thursday nights I choose the movies and on Friday and Saturday, Hef chooses the movies which are usually classics, and then on Sundays we get new releases from the theaters so we're very lucky."
As fall and winter roll around, Hefner also plans to launch a clothing line that will be featured on the Home Shopping Network.
"It's going to be good. It's a lingerie line. All the stuff is really fun and comfortable. I'm really excited about that."
Crystal's Top Las Vegas Picks
Ka by Cirque du Soleil at the MGM Grand
Top of the World Restaurant at the Stratosphere
The High Roller Observation Wheel at The LINQ
Pink Taco at the Hard Rock