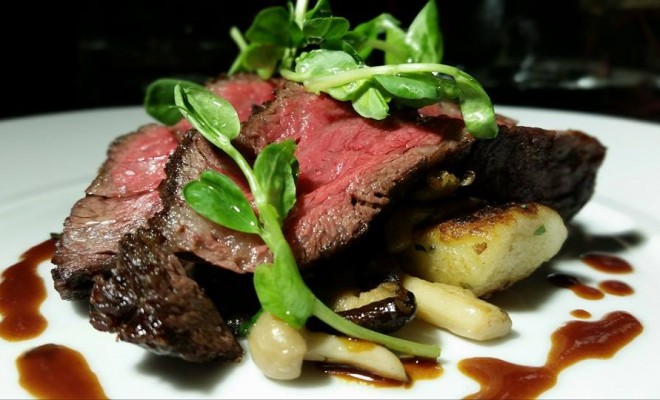 Vegas' Cosmopolitan Features Fresh Flavors and Asian Influence
|
By Nikki Villoria
From his roots in Oahu, Hawaii, Chef Todd Sugimoto has brought his cooking enthusiasm to Las Vegas, and after 16 years in the city he has expanded his culinary expertise and continues to strive for flavorful perfection.
After taking multiple odd and end jobs without finding his true passion, Sugimoto received the suggestion from his parents to, like his brother, try his luck at cooking. Sugimoto agreed to try out a cooking class and after being enthralled in the process, he enrolled in the culinary program at the University of Hawaii.
"I had been watching the food network and my parent's said 'did you ever think about cooking' and they offered to pay for me to take a class at culinary school," said Sugimoto. "My brother actually graduated from culinary school and I really didn't want to go that route but I tried it and I ended up liking it. That's really how it all started, and that was really the first time that I really wanted to go to school everyday and enjoyed it."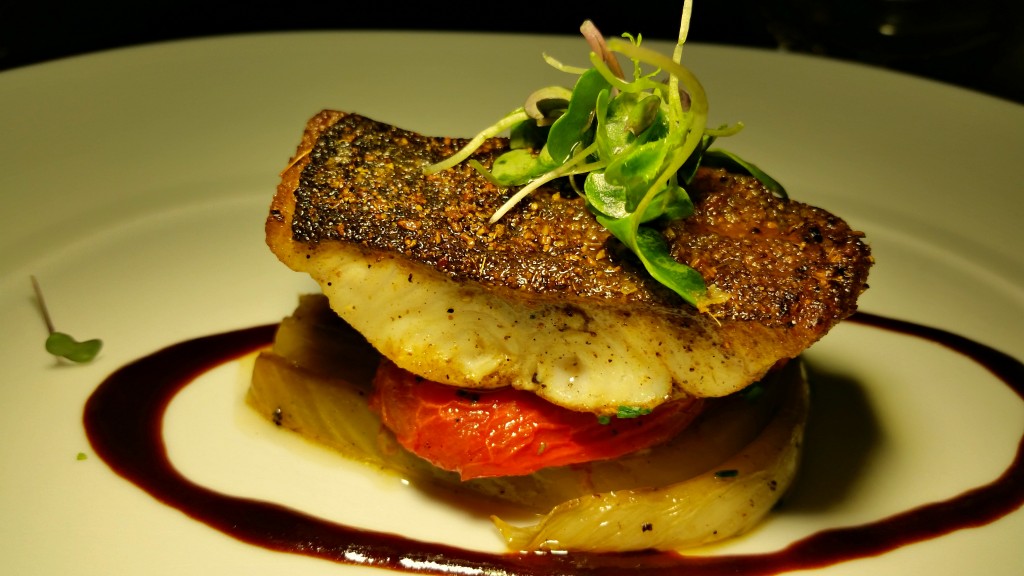 In 1998 Sugimoto moved to Las Vegas where he opened Bellagio at Todd English's Olives. Over the next few years he proceeded to switch over to work with Caesars, opening Bradley Ogden's, and worked for MGM with Michael Mina at Nob Hill and for the past three years has since been in the kitchens at Cosmopolitan of Las Vegas, starting at D.O.C.G. and now leading it as well as Scarpetta, growing his culinary experience and knowledge along the way.
Leading his flavorful direction to where it is now, Sugimoto confesses his biggest culinary inspiration came from learning under Chef Bradley Ogden, who shared his knowledge and practice of using organic and fresh ingredients.
"At that point I thought I knew a lot about food and when I opened the restaurant with him [Bradley Ogden], it really opened my eyes to the farm to table concept of using the freshest ingredients and learning what a difference it actually makes," Sugimoto said.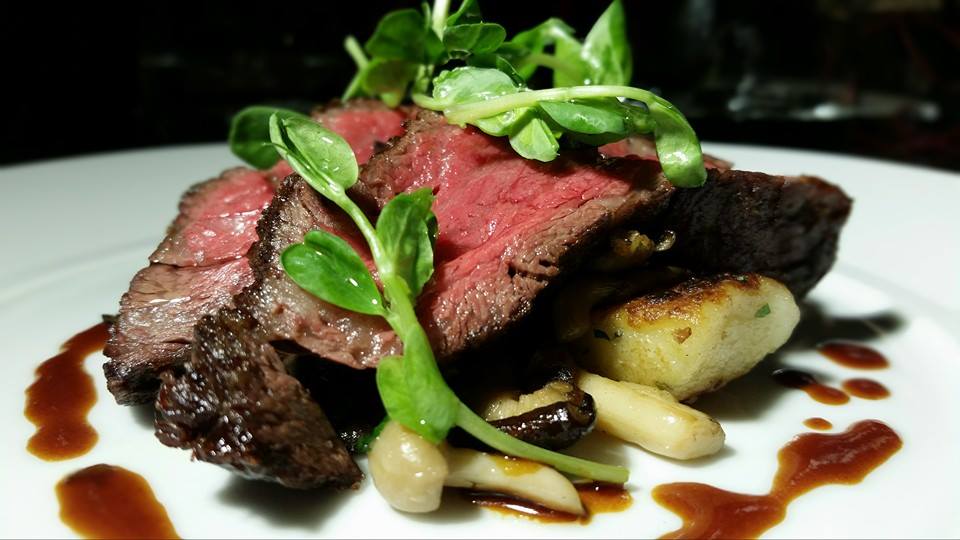 Bringing together a childhood love of pasta, his training in seafood and fresh products and his cultural background of Asian flavor, Sugimoto creates a unique fusion of flavors all topped off with an Asian twist.
Like most chefs, days off are designated for enjoying meals as oppose to cooking them. Among Sugimoto's favorite local restaurants is anything with Asian influence, including; Monta Ramen, The Joyful House, Soyo Korean Restaurant and Archi's Thai Bistro.
While his current role leading up the kitchen is a position he overly enjoys, future ambitions may lead him to a spot within a culinary classroom, sharing his appetite and knowledge for cooking with aspiring chefs.
"This business is so fluid, opportunities come and go, I really don't know where my career is going," said Sugimoto. "For all I know I could get another opportunity that could take me to another path at any moment but if I can guess, I could see myself cooking for another ten years and after that I'm very greatly considering becoming a culinary instructor."
But like any culinary super hero, everyone has his or her form of kryptonite and for Sugimoto, it's celery.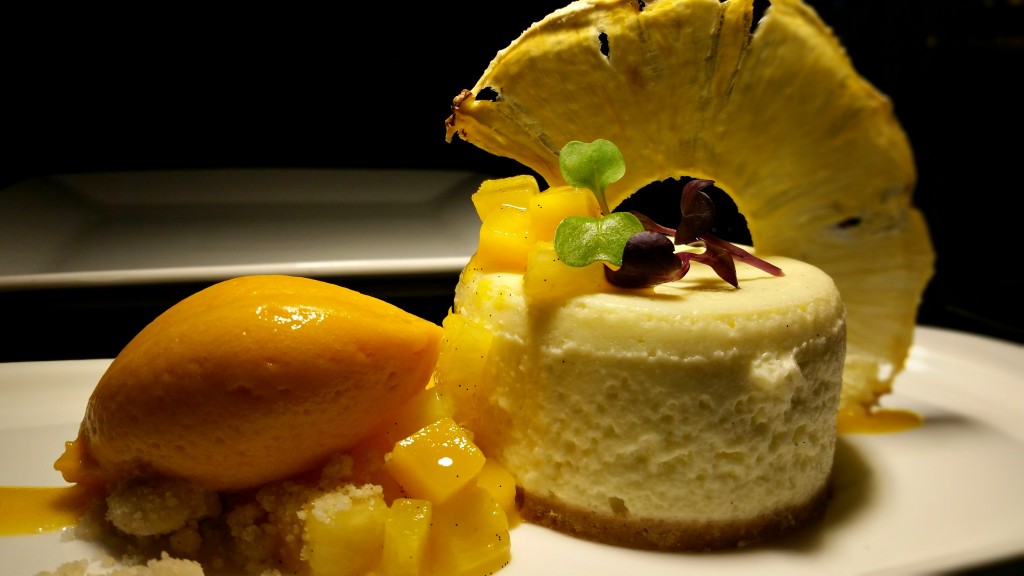 "It is commonly noted that you will never find any piece of celery as any ingredient in any of my dishes," said Sugimoto. "I can not stand the smell of it, I can't stand the look, I can't stand the texture. I hate celery."
While celery lovers may be out of luck finding the vegetable on Sugimoto's current menus or potential future class assignments, he has a collection of savory flavors bound to fill the cravings of any prospective diner.
Among his favorite signature menu items are Sugimoto's surf and turf fusion of Seared sea scallops with sunchokes and roasted porcini mushrooms.
"I had had the surf and turf combo in mind and I played a round with it a few times and people seemed to really enjoy this," said Sugimoto. "It's kind of an odd combination but it's nice being able to open people's eyes to new flavors and combinations."
For further information on Sugimoto's culinary options, try out his menus at Scott Conant's Scarpetta and D.O.C.G. inside The Cosmopolitan Las Vegas.
By Nikki Villoria
Nikki Villoria is a multimedia journalist, photographer and social media publicist with a passion for new adventures and the great outdoors. Based out of Las Vegas, NV, Villoria received a degree in journalism and media studies from the University of Nevada, Las Vegas in 2010 and since then has been published by more than 35 media outlets, covering a variety of topics including sports, food and special events and in addition to photojournalism, her photography experience includes weddings, portraits, models and food. Follow Villoria on Twitter @NikkiVilloria or view her work at NVilloria.com