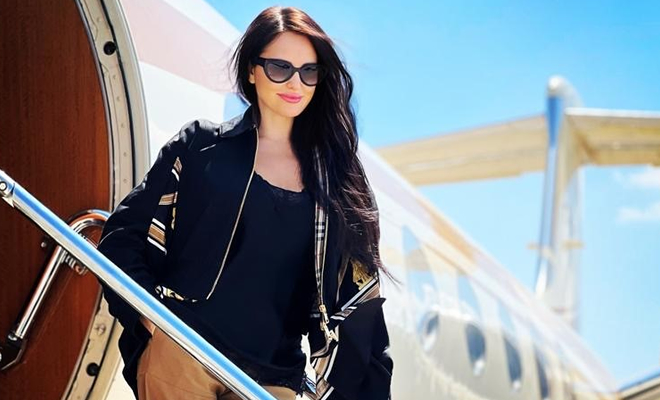 Corporate Flight Attendant & Business Aviation
|
The Art of Service and Iuliia Gaponenko has got it down to a science.
With over 10 years of flying experience Iuliia has had the opportunity to service Kings, Queens, Royal families and VIP guests.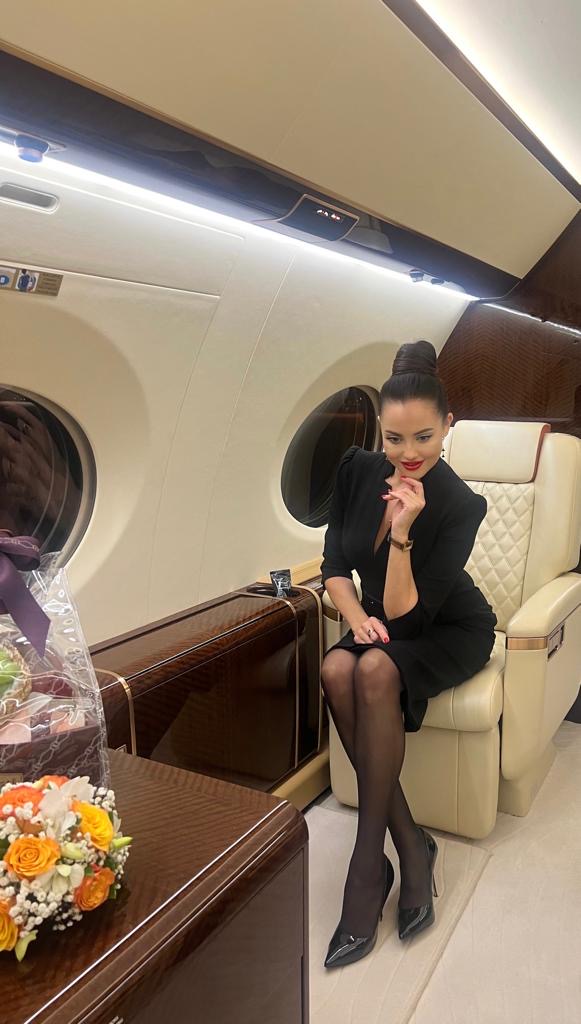 The world of aviation is an exciting journey as well as a life full of possibilities, surprises, and adventures. Having worked for many years in aviation, I realized that this is one of the most interesting professions, which fascinates and draws you into a long, interesting, and unexpected journey that makes it possible to get to know more about yourself and the whole world around you. I started my career with Commercial Airline as a Cabin Crew, working there I got a high qualification in the service and safety of passengers on board. Constant and advanced training led me to Corporate Flight Attendant in Business Aviation. But the training did not end there. I continued to study to improve my skills and myself, regardless of the place of work and to learn more specifics of the excellent services, such as a silver service, etiquette, protocol, culture, and traditions of different nations, etc. But it is of first importance that the whole theory should be supported by practice and this is the "flight experience"!

Only then you will achieve the result. In 10 years of my flight experience, where I had the great opportunity to provide 1st class exceptional protocol services, with a high standard of catering in Michelin restaurants with the best ground services, as well as in military points and places where there was "No Service" at all, I learned that no matter what the situations are the flight should always be 5 stars. And now I want to share my experience with you. After Corporate Flight Attendant, I became Cabin Crew Manager/ Recruiter and then Service Trainer.

In this regard, I decided to write a book and share my experience. The book called "HIGH LEVEL" Service and Development in the Sky"
In the book, CFA will learn about the excellent service and development in the sky, which will help you improve your work onboard the privet jet.
Will have a knowledge about the standard procedure and nonstandard situations, difficulties, and how to overcome them. Who is a stewardess, what are the differences between a stewardess and a Corporate Flight Attendant, and how to become one? What is included in her duties, career, and her lifestyle?
This handbook can be a standard guideline and a handy tool for the Corporate Flight Attendant (CFA) who just started their carrier and for the CFA who already work in this industry. The procedures described in this book are the summation of excellent service and procedures onboard the aircraft and my personal experience, which can be followed by the respective CFA to establish the standards for every flight you attend. I would like to share with you some information that can motivate and help you to improve the work routine and bring pride and passion into the work, therefore these standards need to be maintained at all times during all phases of the operation including pre-flight, in-flight, and post flight phases. This book will provide information about the best possible service that can be delivered to your passengers whilst ensuring a safe and enjoyable flight. By taking pride in your work and setting the standard.
In the first chapter of the Introduction, you will read an important brief explanation of this work and the rest of the book will be divided into 8 parts. Each chapter includes important information that you need to know to perform your work properly.


I want to thank my mother and my son for always being there for me, motivating me, and inspiring me to write this book. I'm grateful, to all my friends for their support, especially to Linara Dinova, and to everyone I worked with and who I learned from all the sides of the service aspects which I would like to present.
I also thank my lucky stars that I got to know the world of aviation.
Gulfstream G650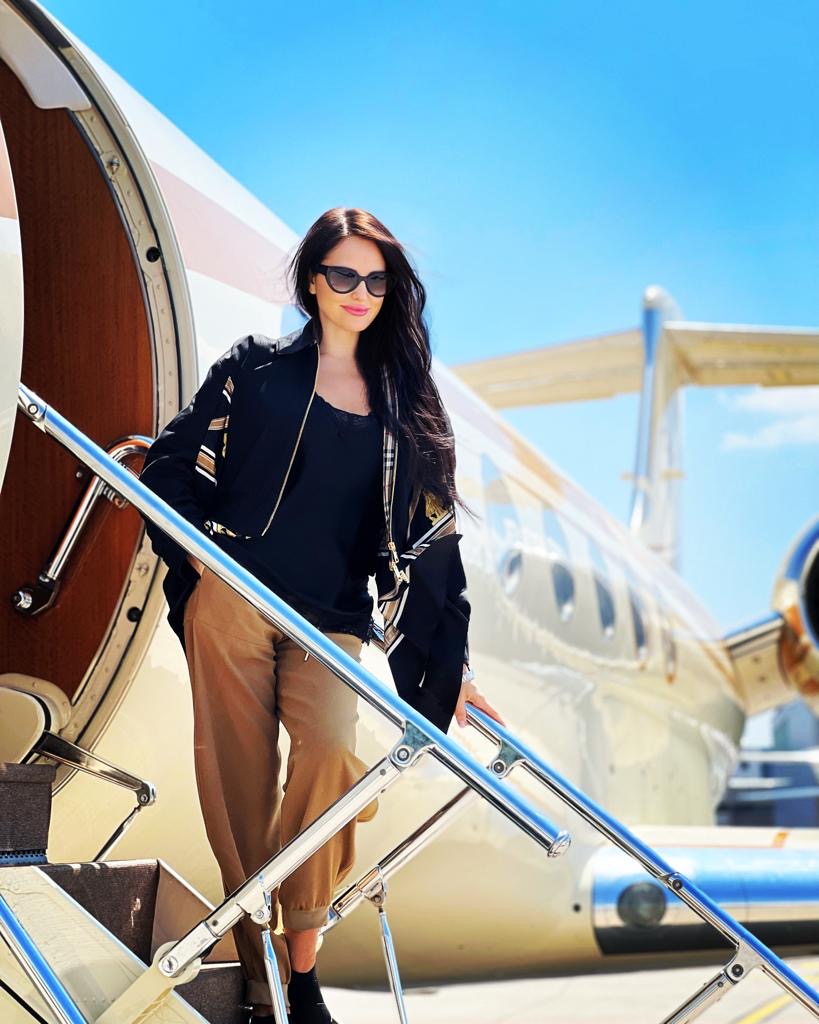 If you are interested in learning to become the best Certified Flight Attendant or you wanna find her adventures around the globe you can follow her on IG https://www.instagram.com/iuliialovelife/