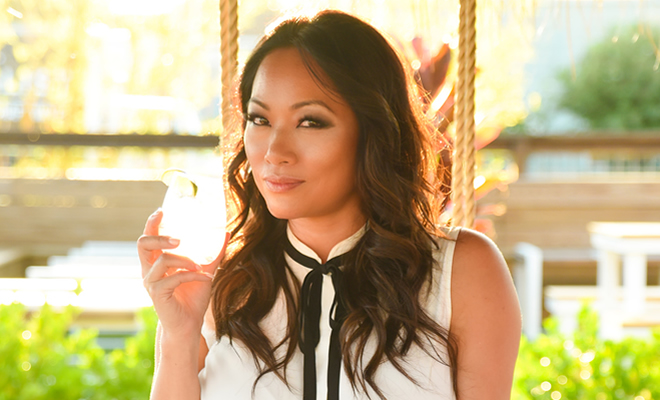 Entrepreneurs We Love: Chloe di Leo
|
Chloe di Leo is a successful entrepreneur and the creator of My Drink Bomb, an amazing company that produces artisan, handcrafted cocktail drink mixers for adults and healthy and nutritious alternatives to sugar-packed fizzy drinks for children, all made with natural and organic ingredients. Read about her inspiring story and next steps in her journey below, in her own words.
"I came to the United States in 1975 at the age of five, the middle child of 3. As the daughter of immigrant parents, I worked alongside my family when they opened the first Asian grocery store in Salt Lake City where I learned the value of an entrepreneurial spirit firsthand and where my mother, who was the true matriarch of our family put us all to work: packing products, running the cash register and merchandising. She worked really hard to support us and eventually sponsored her own siblings who now have successful businesses in the USA and have passed their trade to their kids and hopefully on the next generation of young Asian American entrepreneurs. The heritage she helped build has resonated with me and I believe I took after her in my zest for hard work and creativity – some of our attributes!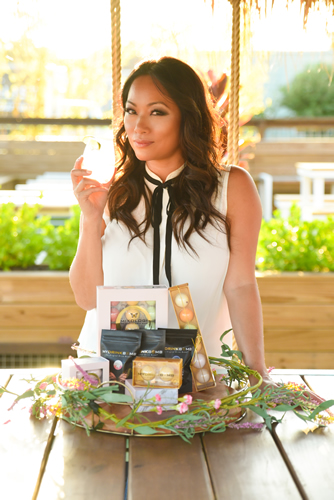 My passion to start my own business led me down the path of fashion and I opened my first high fashion boutique "Chic Couture" in Houston, Texas. Soon after, in 2010, I began collaborating with Falber Diamonds on an extension of my retail line and jewelry design Di Leo Diamonds, tapping into the wedding industry with beautiful and timeless jewelry. It wasn't until one fateful night, after the wrath of Hurricane Harvey, that I realized I now needed to create an extra income for my family.
One day, when I was in the kitchen with my children, the idea for a new company popped into my head. My 12 year-old daughter has eczema and we had just ran out of the bath bombs she loves so I was thinking how it shouldn't be too difficult to make them as I saw my son coming down the stairs eating Pop Rocks, popping them in his mouth. It was exactly then, right after I shouted at him and told him how he needs to drink more water and less candy when I had a moment of epiphany and said "I'm going to make you a healthy fizzy drink bomb.'"
I started my company, My Drink Bombs thanks to this serendipitous interaction and kicked off our brand with Bomb Squad for Kids, a flavored, all-natural edible treat designed to mix with water to encourage children to not drink soda or high energy drinks loaded with sugar, chemical and artificial flavors. Once I started thinking about an adult version, the first thing that came to mind was naturally mixers and alcoholic beverages so I created Mixologi.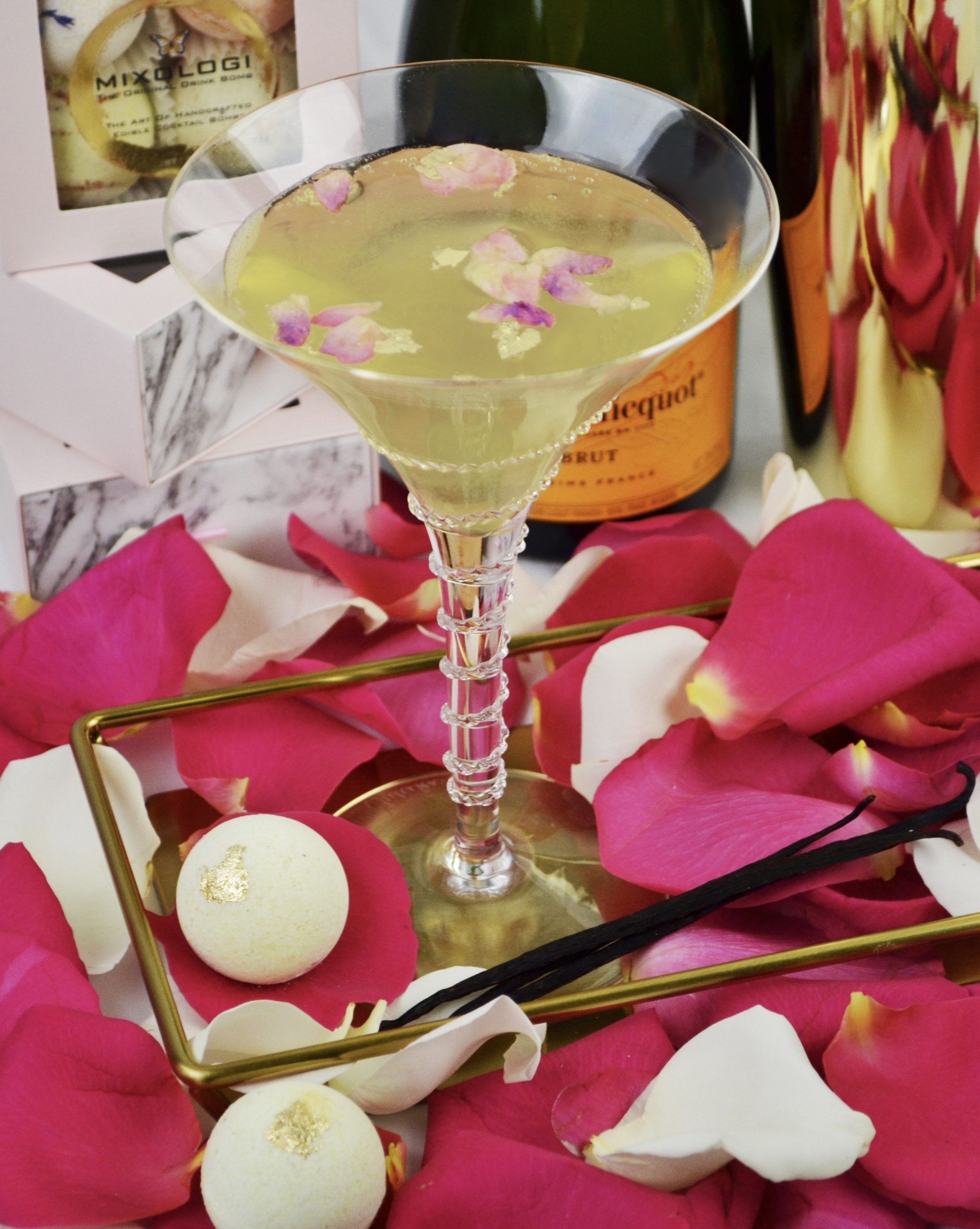 We worked with a chemist and nutritionist to formulate the perfect edible drink, dehydrating all the ingredients of a cocktail into a powder that will easily dissolve in alcohol and sparkling beverages keeping all the nutrients. By using natural flavors like cane sugar, fruit powder and bitters, as well as edible flowers and edible gold and glitter (you need bling to make a fabulous cocktail) we handcrafted a drink bomb with no artificial elements.
Fast-forward just 2 years, our company now boasts more than 36 cocktail flavors and 13 children's varieties and has become a tour de force in the event planning scene in Houston, creating custom orders for all special occasions including weddings and gender reveal parties. With a health and wellness line called FIT Bomb coming out this summer, including CBD and detox options, My Drink Bomb is showing no signs of slowing down and is set to explode into the beverage and spirits market in a major way.
Now, as our city has been hit by a devastating pandemic, I am turning my business towards a different direction, creating drink bombs with Vitamin C and zinc to boost the immunity system and to support digestion and a healthy heart, while I'm home practicing social distancing and crafting delicious cocktails.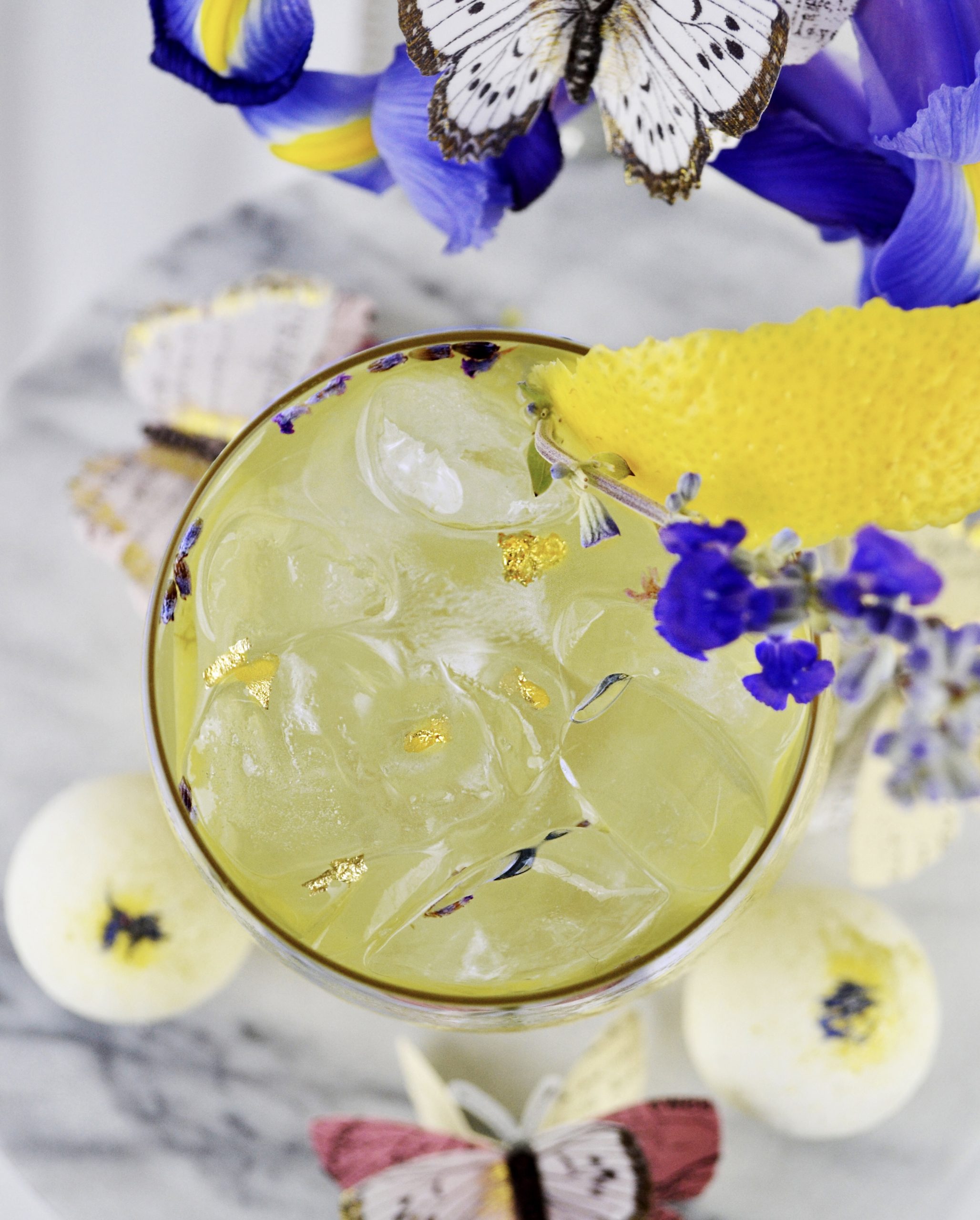 I'm also updating our business model and turning our efforts into helping female entrepreneurs create a safe and healthy working environment at home to earn extra income with our Ambassadors program. As a start-up and local business, it's very important for me to give back so we are now focusing on preparing self-care kits containing our drink bombs, CBD hand sanitizer, Chill Pill bath bombs, massage oils from The Apothecary CBD, baked goods from a local bakery called Jillian & Company, fresh olive oil from Old World Olive Co. and spa products from our local spas to send to our doctors, nurses and anyone else that needs a bit of cheering up.
Without the support of mommy ambassadors and local businesses I wouldn't be here so the core of my business consists of passion and drive, loving my craft, supporting my friends by shopping local and giving back as much as I can, always. I feel truly blessed to live in a city that embraces this motto and that our love and compassion for each other is our silver lining itself as we work together to get through hard times so my advice to all fellow and aspiring entrepreneurs out there is to never let anyone tell them that they can't do everything they set their heart and mind to, to never give up and to always be generous and kind to others."
To learn more about My Drink Bomb: https://mydrinkbomb.com