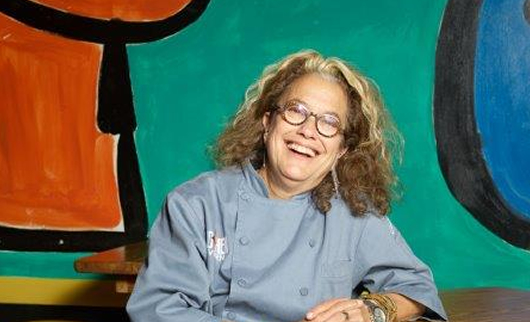 California Cool
|
Beyond the kitchen with Susan Feniger
By Rob Kachelriess
"It's the Latin version of a sushi bar."
Susan Feniger can't help but gush about what's inside her latest restaurant. The new Border Grill in Las Vegas is just steps off the Strip inside the Forum Shops at Caesars. Like the other version down the boulevard at Mandalay Bay, this one is full of bright colors and creative south-of-the-border inspired cuisine. But it also has an impressive ceviche bar.
"You can sit up there and order our Peruvian Ceviche, our Caribbean Carpaccio, our Baja Ceviche," says Feniger. "They're making all of our fresh corn tortillas and all the guacamole is made to order from there. We have all these fantastic fresh juices that are being squeezed when an order comes in. All the oysters are opened up right there and our ceviche is mixed right then (when ordered)."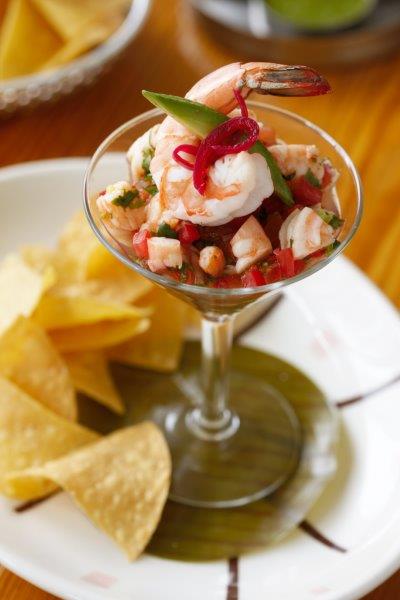 In a town full of celebrity chefs, Feniger is in a unique spot – figuratively and literally. Not only does she have two restaurants with the same name at different ends of the Strip, but one is with MGM Resorts International, while the other is on a Caesars Entertainment property (although to be technically correct, the Forum Shops is operated by the Simon Property Group). Compare that to other culinary figures like Michael Mina who has four restaurants under the MGM umbrella and Gordon Ramsay who has three (and another on the way) scattered among several Caesars locations.
But this isn't about building empires. Feniger says this is about taking advantage of opportunities, and exposing her food to as many people as possible.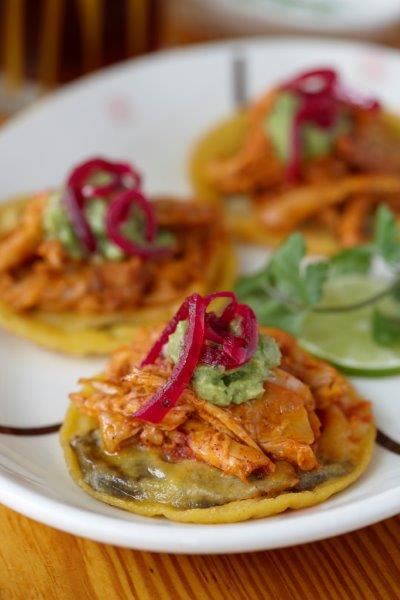 "We've been wanting to open up another Border Grill for the last five years in Las Vegas. Obviously, we didn't want to take away from the Mandalay Bay Border Grill and we felt (the Forum Shops) was a strong location on a different part of the Strip, with people that were shopping and not necessarily going to the (south) end of the Strip."
Feniger has come a long way since opening her first restaurant with partner Mary Sue Milliken.
"We have maintained a great friendship and business partnership for over 30 years. It's been amazing. I think it's lasted longer than most marriages."
The two first met while working for French restaurant Le Perroquet in Chicago. Their paths would cross again while both were working in France before going into business together in Los Angeles.
Their first venture was dubbed City Café and although their training was in the French kitchen, the menu featured cuisine inspired from around the world.
"That was 1981. We had a tiny little eleven table restaurant with basically two Hibachis in the parking lot out in the back and a hot plate. After spending a year in a three-star restaurant in the south of France, it was quite a change."
The two would go on to draw larger crowds with the Border Grill which, if you count the one at the airport, currently has three locations in Los Angeles as well as the two in Las Vegas.
"When we opened Border Grill it was because of our passion for the Latin kitchen. We're in California. There's a huge influence from where we are located and the number of people we've worked with over the years," Feniger recalls. "We had taken our first trip to Mexico. We were so drawn to the flavors of Mexico. It's very different from the French kitchen."
Any possibilities of returning to French cuisine in the future?
"No. Never."
Why not?
"It's not the flavor profile that either one of us are drawn to."
Feniger and Milliken know exactly what they want. And you can't argue with the results. Their partnership and friendship was featured on screen for the Food Network back in the 90s with Too Hot Tamales and Tamales World Tour. ABC also considered producing a sitcom based on their relationship, although it never reached the casting stage.
"They felt the story of Mary Sue and I, our beginnings and how we met would be a fun, cool interesting story," says Feniger. "It got pitched to a number of places but it did not get picked up.
"We weren't really involved with it, although we did meet with their production team a number of times. They were wonderful. We met with a couple of different writers they were using to do the pilot. That part of it was pretty cool. They just wanted to understand who we were, what we did and our personalities to loosely base the characters off of.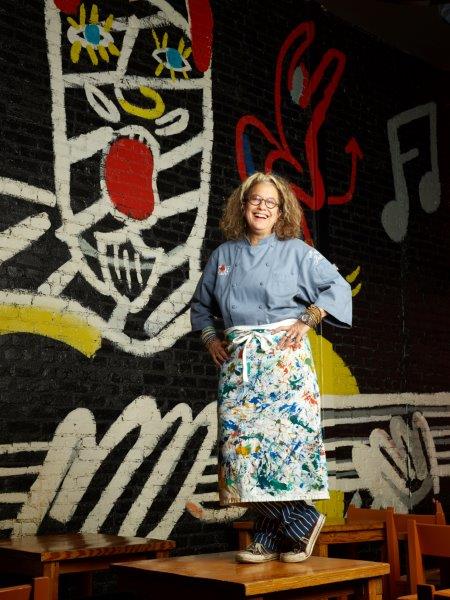 Feniger has also detoured into another venture, the Mud Hen Tavern, with partner and Executive Chef Kajsa Alger in the Hollywood area.
"I wanted a great neighborhood hang, almost like the modern day Cheers, where you could come in and have a great conversation. You can walk in without a reservation, sit at the bar, sit at the communal table, have great local draft beers and (enjoy) a great mixology program but not be pretentious.
"We're in a great neighborhood where people can come in at 11 o'clock at night and not only get a really delicious meal but also come meet friends in the way old taverns used to be."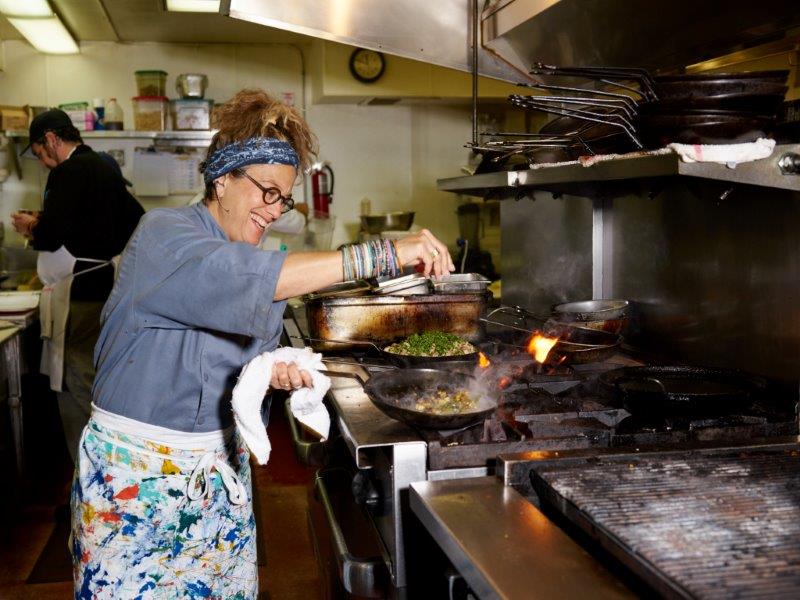 But there are still new horizons to conquer for the Border Grill. Feniger and Milliken have expanded their corporate team and are eyeing new markets closely, although no announcements are ready just yet.
Feniger also stays busy with charity work and community events. She will be a special guest at the Santa Monica Grand Tasting June 13-14, a food and wine event on the pier to benefit The Chill Foundation, an organization that helps underserved youth build self-esteem and learn life skills through snowboarding and other activities.
"The Santa Monica pier is right in our stomping grounds so hopefully it will bring more attention to Border Grill and Santa Monica and we're excited by that… It's great. I love the face-to-face (interaction)."
She is also a board member for the Scleroderma Research Foundation and the Los Angeles LGBT Center.
"That's the largest gay and lesbian center in the world and it does amazing work," says Feniger. "A big part of what we do is to give back, and we will always continue to do that.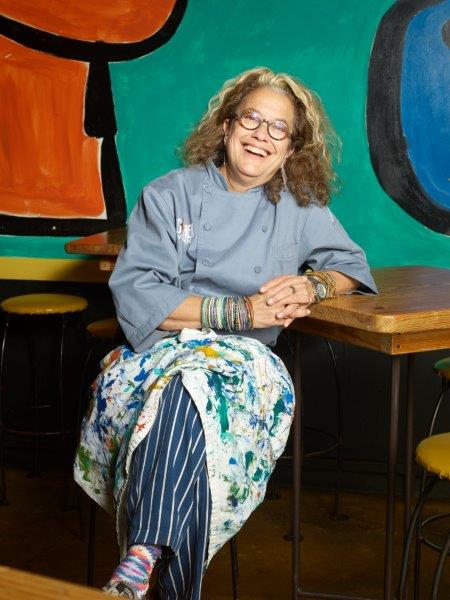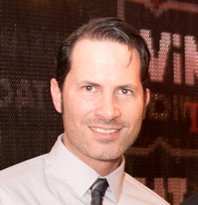 Rob Kachelriess is the Managing Editor of Vegas2LA magazine. He's also a News Producer for KVVU Fox5 Las Vegas and the Las Vegas writer for Thrillist.
Twitter: @rkachelriess
Email: robertkachelriess@yahoo.com