Women Business Leaders
|
In recent years, my goal with my writing has been many different things, but in recent months a new goal has been added. That new goal is covering inspiring women in business. Most recently I got to interview Jennifer Hawker-Friedman who is the President of Restaurant Operations at Katsu-ya group. I loved the restaurants before now I am obsessed after getting to interview Jennifer who is a true inspiration for anyone trying to make it in an industry of their choice. It was a true pleasure to get to interview Jennifer and learn more about her and her journey.
Here is a fun bio before we get to the interview:
Jennifer was born and raised in Simi Valley, CA. She is currently living in Oak Park, CA with her husband and our 2 sons. She attended Moorpark College and later did studies online with Villanova University to receive a Master Certificate in Human Resource Management. Jennifer advanced her personal studies and obtained her PHR (Professional in Human Resources) credential from the HR Certification Institute. She started working in restaurants at the age of 17, starting as a hostess and working her way through almost every possible position. Jennifer started working for Katsu-ya Group Inc. as a manager in 2004, right after the company opened their 2nd restaurant in Encino, CA and worked for the company for 2 years. She came back to Katsu-ya Group in 2010, in the capacity as the Human Resources Director. Jennifer was promoted to President of Restaurant Operations in Dec. 2016. Katsu-ya Group Inc. currently operates 9 restaurants and look to open several more in 2019.
Enjoy and don't forget to visit Katsu-ya !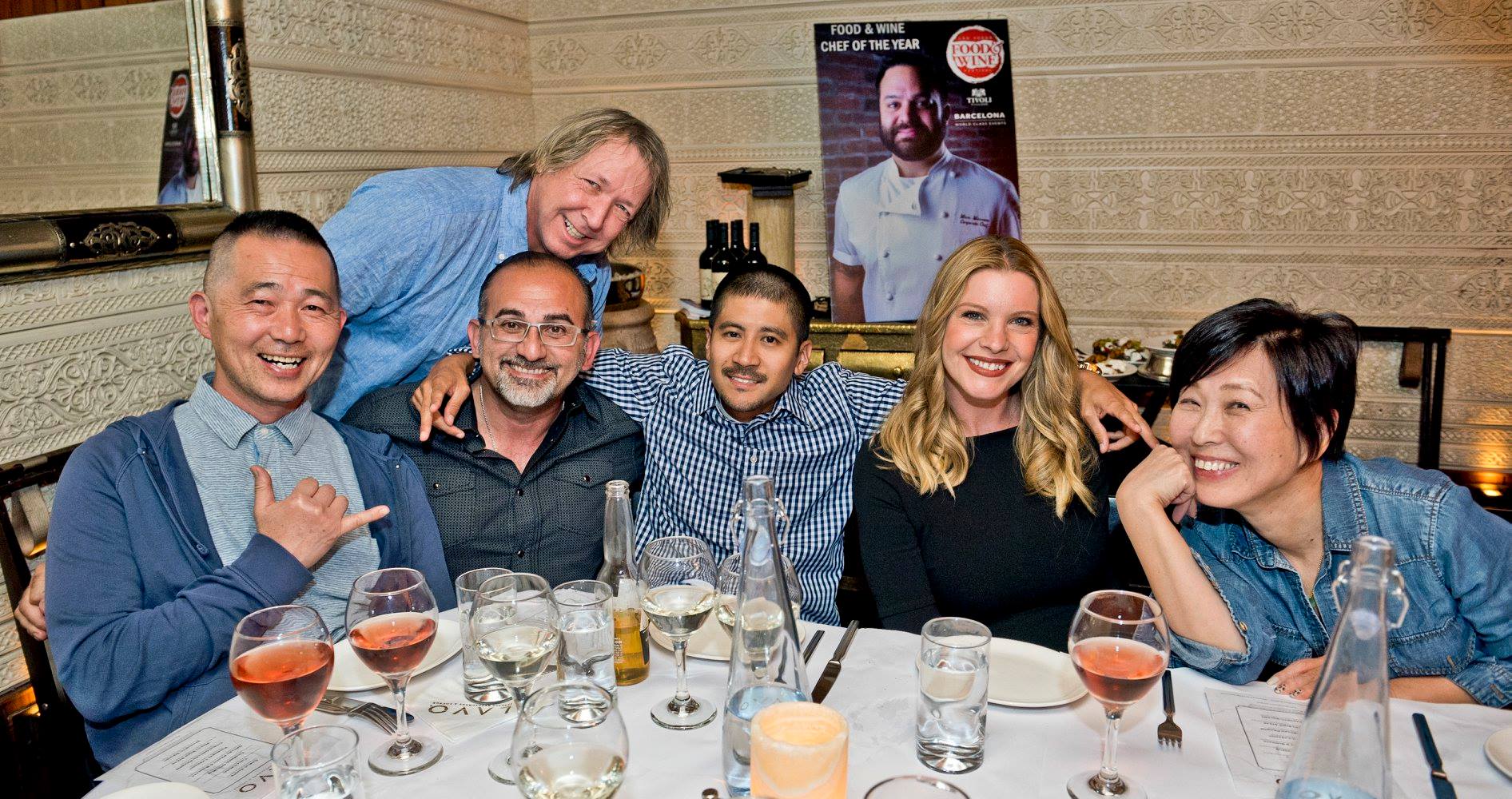 Questions:
KM : How did you get involved in the restaurant industry?
JHF: While going to school, I needed to work. As many people do, I turned to the restaurant business for its flexible hours. I ended up falling in love with the business. I appreciated that every day, I would meet new people and challenges, and loved the fast pace. I couldn't see myself at a desk job.

KM:What brought you over to Katsu-ya?
JHF: I was working for another Japanese restaurant, and the manager that took me under his wing when I first became a restaurant manager, had moved over to Katsu-ya Group. The company was opening its second restaurant in Encino, and he asked me to join.

KM: Have you had to overcome any big hurdles in your career?
JHF: Sure. Of course. In order for a person to grow in any field, they must face challenges.

KM: What is the best piece of advice you can offer to others about succeeding in business?
JHF: Never forget what first sparked their interest/passion in whatever they choose to do. The day to day can get to people, but if you lose that spark, you may as well move on. If you don't love what you do, why do it? Also, always care for others first. Meaning your customers and employees. Do what is right for them. If you can do this, you don't need to chase success, it will
follow you.

KM: What is your favorite inspiring quote?
JHF: "Stay humble. Work hard. Be kind." I don't know who first said this, but I love it and share it
with the staff often.
By Kerry Lynn Miller – Style, Sports and It Everything In Between     https://www.instagram.com/livelaughstyle/