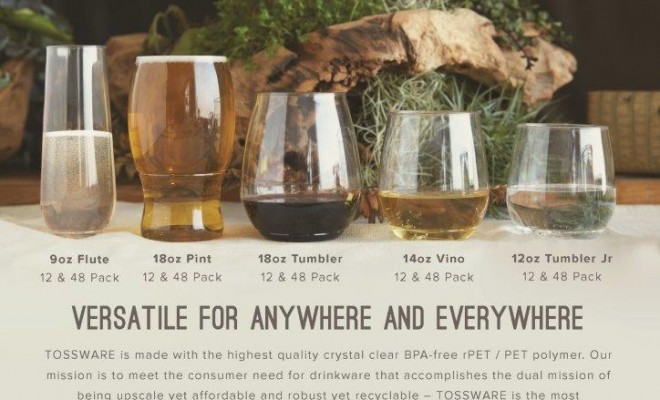 TOSSWARE
|
Versatile for anywhere and everywhere
is made with the highest quality crystal clear BPA-free rPET / PET polymer. Our
mission is to meet the consumer need for drinkware that accomplishes the dual mission of being upscale yet affordable and robust yet recyclable – TOSSWARE is the most sustainable drinkware on the planet.
PHONE: 951-332-4370
WEBSITE: www.tossware.com
EMAIL: itoss@tossware.com
DRINK. TOSS. RECYCLE.