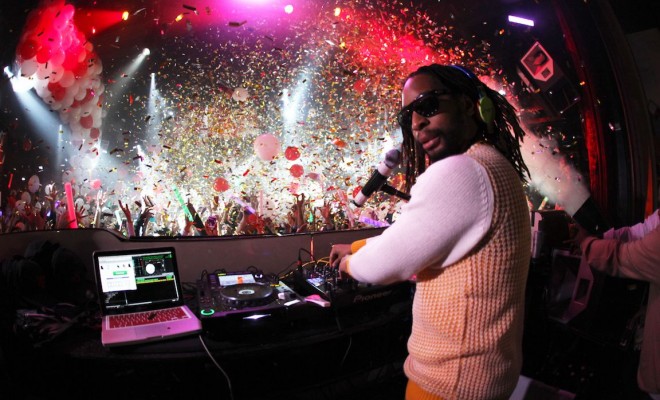 How to Survive New Year's Eve in Las Vegas
|
Curtain up! Light the lights!
This mommy insider has the inside scoop on where to watch New Year's Eve fireworks in Las Vegas – FOR FREE:
-Southeast Career and Technical Academy (SETCA), formally known as Vo-Tech. The view is great from the parking lot.
-Anthem Hills Park in Henderson.
-Walking bridges around the Strip.
-Mountain's Edge Exploration Park. Take the walking path to the top of the mountain for the best view.
If you plan to spend the night at the Las Vegas Strip, get there early. I'd arrive by 5 p.m. because The Strip closes down to traffic around 6 p.m. The same applies if you ring in the New Year at Fremont Street downtown: the earlier you get there, the better. Hit the ATM machine before you head out.
Park your car in a hotel garage close to where you'll be partying. Don't forget, you can't leave until well after midnight. Clear your car out so it doesn't stand the risk of getting broken into. If you've been drinking, it's best to leave the car overnight anyway and grab a cab… or better yet, a hotel room if you had the foresight to book one well in advance.
If you're partying outside with your fellow revelers, dress warm. Las Vegas is in the middle of the desert and it gets cold at night. It's sure to be 100% crowded and 100% loud but 100% fun.
If your plans are to a party in a club, it won't be cheap so enjoy it for all it's worth. Ladies, pack a pair of cheap flip flops or ballet flats in your purse. You'll thank me at the end of the long night.
Take the time to read our laws. Yes, Las Vegas has laws. While you can drink from an open container on the Strip and downtown, that won't be the case in the surrounding areas. If you thumb through the Las Vegas New Year's Eve Ordinances, you'll get an idea what you can and cannot do in our town. The "I'm not from here" excuse isn't gonna jive well with the cops.
Simply put: drink and be merry… but be safe. See you next year.

By Cynthia Newdel
Cynthia Newdel is the Booker for FOX5 KVVU in Las Vegas. She spent seven years with FOX News Channel in New York where she booked interview segments for Neil Cavuto. Cynthia also freelances as a local media trainer and public speaking advisor.