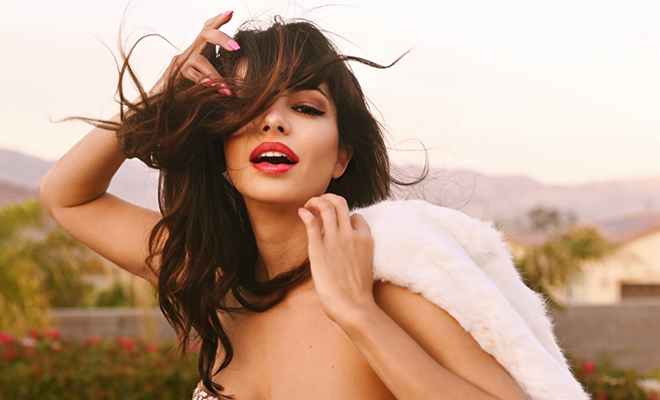 Gilded
|
It was a beautiful afternoon in Palm Springs! The sun was shining and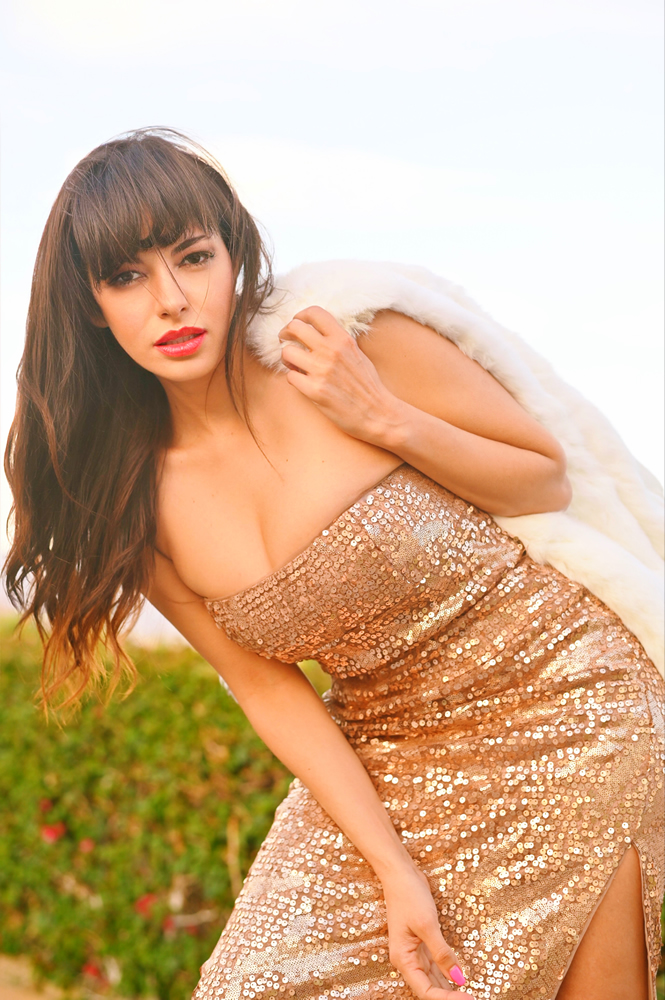 the weather was inviting. The sky was colored by beautiful tones of orange, red, yellow and pink. Mountains surrounded us from every point of view. The location for our shoot initially felt like a postcard but quickly became more and more nostalgic, reminiscing the era of Hollywood Glamour, back when many movie stars would escape to Palm Springs for a weekend of relaxation.
The scene became even more cinematic when our guest, Carolina De Athey emerged wearing a Gold scaled dress, which reflected all sunlight and colorful sun rays creating a gorgeous body of light. Carolina playfully said, it's Oscars night and so I chose to wear this dress. I think there's nothing more fitting. We need to bring glamour back!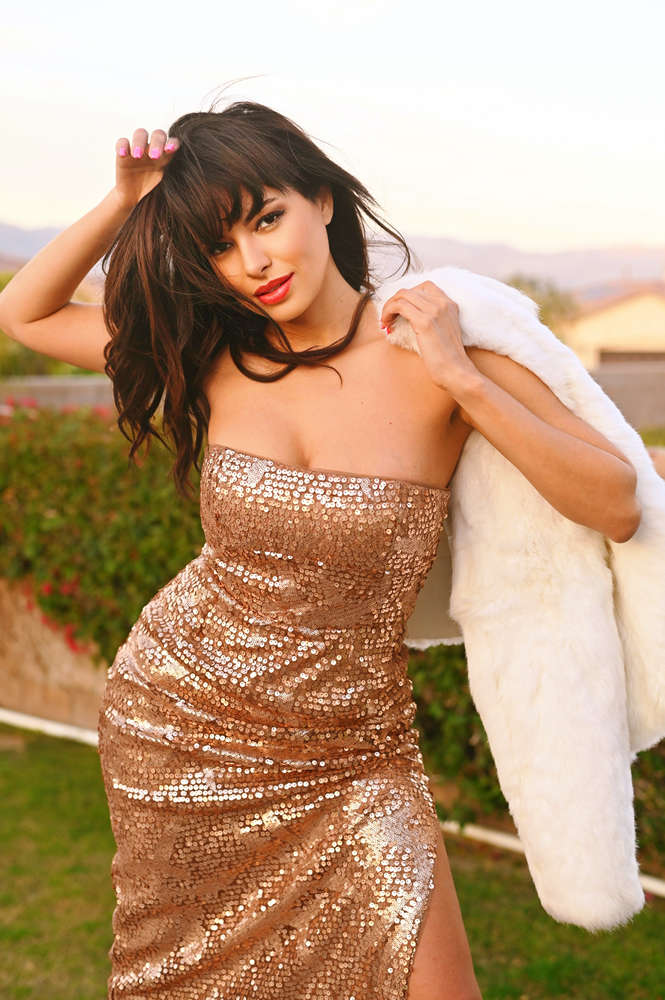 Carolina's laugh was contagious and made all of us laugh. It was one of those magical moments and we decided to enjoy the moment, forget the existence of time and surrender.
Amidst the fun and all the magic we casually chatted about life, work inspirations and much more. It was an afternoon to remember,
We asked Carolina;
What projects are you currently working on?
Hum, I've been working on a couple of things. It's funny because when it comes to art, things can take a long time.
I've been anxiously waiting to watch a pilot I'm in and it was shot last year, but that is out of my control. Lately I've been more focused on getting my latest song released and interestingly enough there is a collaboration I also recorded not too long ago and it looks like it will be ready very soon.
What is the name of your song?
Besame, which means Kiss me!
What was the inspiration for this song?
Well Besame is about what women really want and how physical attraction and kisses can confuse things for that moment but when the moment is gone there are still expectations. What do women really want from their man and their relationships? How we want to feel or how we want to be treated. Like, I've heard so many, oh so many different stories from my girlfriends and different experiences that I could write a book or make a movie about it.
And then I put it some of our wishes together in this song.
So, we heard you signed with a label?
Yes, yes and I wanted to release the news with you first because you've always been so supportive of my work and so, I love Vegas2LA!! I'm back with So Bold Entertainment which is my record label and Sony Orchard is my distribution company.
How was working with the label?
So far, so good! They are very open and very supportive.
They love the song!
How long have you been passionate about music and what is your favorite instrument?
Ha, I've always loved music. Always! I think music is the language of the soul! Music moves you like nothing else.
Oh I love many instruments but I have a special love for piano because when I was a kid I took piano classes and I think piano is the "mother of all instruments" I also love violin and the Four Seasons by Vivaldi is one of my favorites. I absolutely Love it!
Name three artists you'd love to share the stage with?
Omg, what a difficult question. There are so many great artists out there… but I guess some of the amazing artists who are no longer with us. Michael Jackson, the greatest of all times! Bob Marley, cause I love his music. Elvis, I think he was amazing.
Mariah Carey, cause she is the voice!
Now, now, definitely, Justin Bieber, as I think he is the most relevant and positive artist. I love the Freedom Experience! I also think Ed Sheeran is Brilliant and JLo cause she is so energetic and entertaining and she always puts on a great show.
What is your dream project?
I have so many Dream projects and they are all so big that I don't think they would fit in this page. I love films and there are specific stories I'm passionate about. The same applies to music!
Interview by Vegas2LA,
Edited by Hevile Soares
Photos by, Deltron Blac
Contact Info: