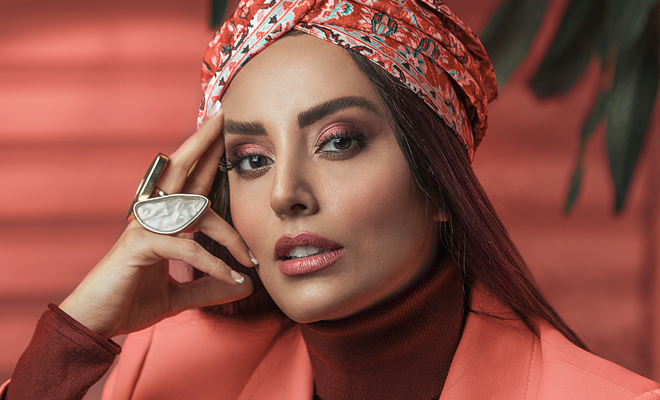 Foroogh Roshan
|
I am Foroogh Roshan, born on December 14, 1983 in Tehran.  Since the age of 9, I started painting properly and with persistence and tenacity I spent my high school years studying at the Girl's School of Visual Arts in Tehran, after completing, I continued studying painting (arts) at the University.  The best part of my arts training was when I attended the Girl's School of Visual Arts for high school and I didn't really learn much during college years…
Currently, I work in a completely unrelated field and two years ago I earned a masters degree in business management in order to optimize my present career.
When I was about 6 or 7 years old, my mother has written in my diary that: "I am worried about Foroogh, I have to take her to a doctor, during the day she changes her clothes several times and looks in the mirror and finds faults in the clothes."
Well since childhood I grew up with my mom's Borda magazines, looking at the beautifully styled models, my mother was and still is a professional seamstress (tailor) and designer…Therefore my love for clothing and style was evidently stemmed from there.
I love colors and I love showing people how to dress colorfully while following all the regulations in my country, knowing which colors next to each other create an attractive color combination is a necessary requirement for dressing well.
I remember during college years one of my professors had given me the nick name of "The Lady of Colors", my designs and paintings were amongst the most colorful…
Two years ago I started my personal blog and I never thought I would become a blogger or an influencer. People really welcomed my articles specially the ones pertaining to color combinations…
In addition to photographing my clothing and styling, I also take many challenging selfies of my feet and hands plus handpicked bags, accessories and glasses which have found a large following lately and I am extremely pleased that this idea was so welcomed.
Without any emphasis on a particular brand name or expensive labels, I believe that one can be well dressed and stylish on any budget…
In my opinion anyone who pays special attention to their personal appearance and style is primarily honoring oneself and second respecting the others that will come in contact with them.
Then be attractive and remain attractive