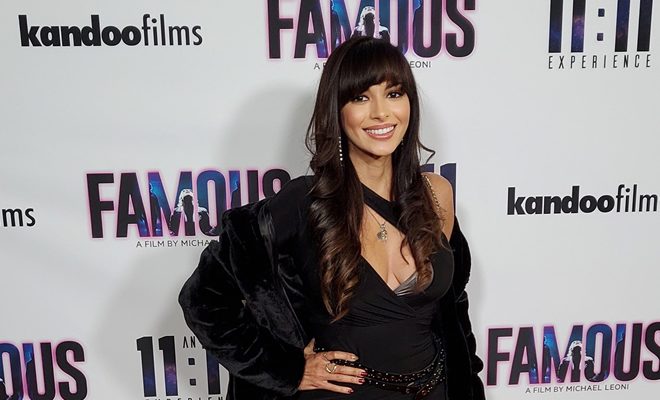 FAMOUS Movie Premier
|
Actress Carolina De Athey attends the Premiere of the new film FAMOUS by Micahel Leoni
The film takes you on a thrilling ride behind the glamorous world of the Hollywood industry! Famous was inspired by the lives of young stars like River Phoenix, Corey Feldman, Heath Ledger and Corey Haim.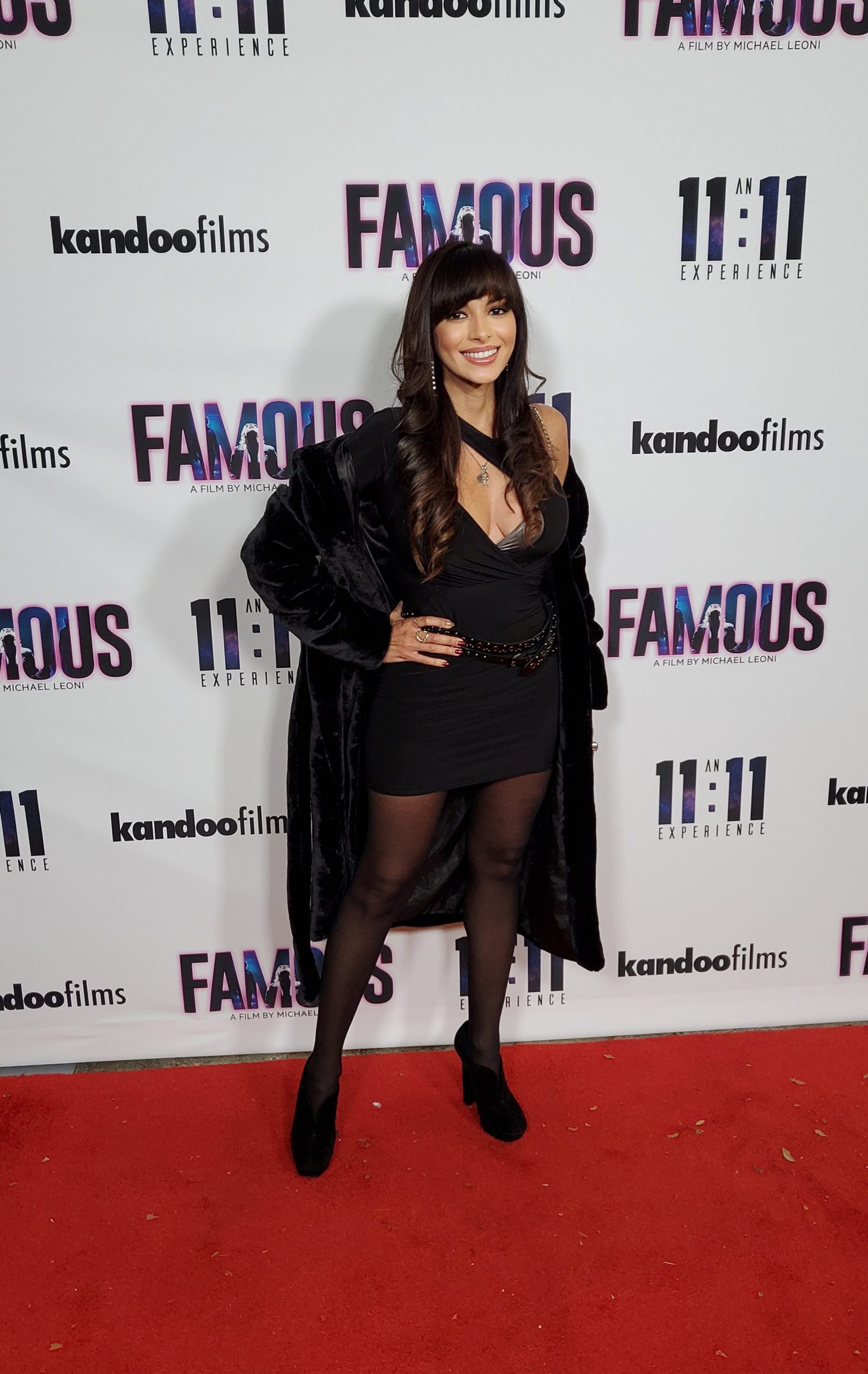 We chatted with Carolina and she thinks this film is a must watch. I came over to support my talented friend @CJValleroy who by the way gave a stellar performance. I really mean it and it's not because we are friends. CJ just has an ease about him in a way that he "allows us in" and then we feel what the character is feeling! But I was then taken and surprised by a daring film. The film Famous is important and super relevant. The message of this film is extremely relevant and needs to get out there! I believe all us actors and artists in general need to watch this film! As an actress I think it is so exciting to watch something unique and, in this case, there is a merger of theater and film. The entire film was filmed live on stage and it looks really cool!
But what really spoke to me are all the topics that were covered in the film. Look, I'm an actress and I'm in the industry, those stories are real and as they clearly and eloquently put in the film " the industry has to change".
So, I'd say everyone needs to watch this film to really understand what's going on in Hollywood and the emotional and physical scars that so many artists carry throughout their lives.
I applaud the cast as the actors did such a great job and had such great chemistry! Although this is definitely a Drama there are comedy bits. Donald Clark Jr. and Rosie De Candia give the audience some of those moments. Josh Pafcheck did a great job and kept me very anxious the whole time. Like I said everyone was great.
And I have so much, but oh so much respect and love for the writer and director Michael Leoni because we need more directors that can dare to be relevant! I feel like this is what makes us actors and actresses, want to continue to keep going. We want to do something that actually matters and inspires us. That is what feeds the soul of an artist. I can only speak for myself but that's how I feel. I applaud his courage! Now you guys get out there and watch either on select theaters or on Amazon prime. And remember that "we have got to wake up".
Thank you Vegas2La for the Chat.
At the Premiere Carolina wore:
Fur by @Ultamodan
Black Dress by @FemmeLuxefinery
Shoes @Ferragamo
Belt @JohnJohndenim