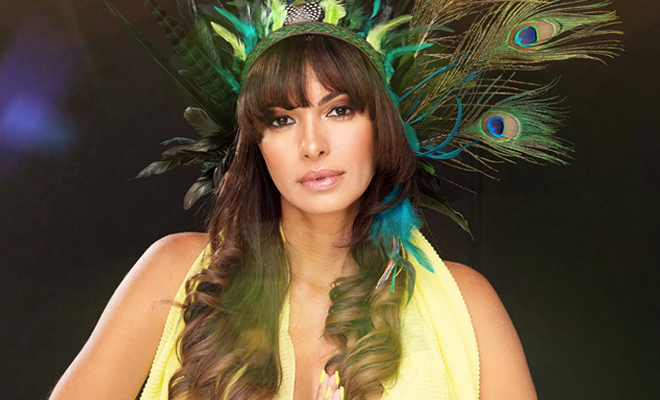 Brazilian Bird!
|
In Celebration of the multicultural melting pot that is Brazil and in anticipation of the World Cup which starts on November 20th, 2022 we got together with Brazilian model, actress and singer Carolina De Athey to pay Homage to the country of Brazil.
We want to celebrate all the diversity, different ethnicity and backgrounds encountered in Brazil! Here at Vegas2LA we love to embrace beauty from all over the world and empower stories that continue to enrich our lives.
We also thought that, in anticipation of the World Cup, nothing would be more appropriate than having an amazing photo session by the incredible James Pratt showcasing the colors of Brazil!
We asked Carolina to share with us a little bit about her heritage.
" Well, I'm a mix of white – European, black, indigenous and a bit Jewish too believe it or not. Lol. My great grandparents actually lived in the wildness. They belonged to the Tapuia Tribe and they were out there naked. ( I can't get over this. How cool is that!)
My parents took such a long time to share this amazing story with me and never really looked into it.
When I found out I was like what. This is so cool!
Now that I know I'm so proud of that and I think a lot of my free spirit comes from them. Researching I found out the Tapuias used to be near the Atlantic coast, particularly the Aimoré south of Bahia all though they were spread around the country with other tribes.
I'm a total Indigenous bird and I also love to sing.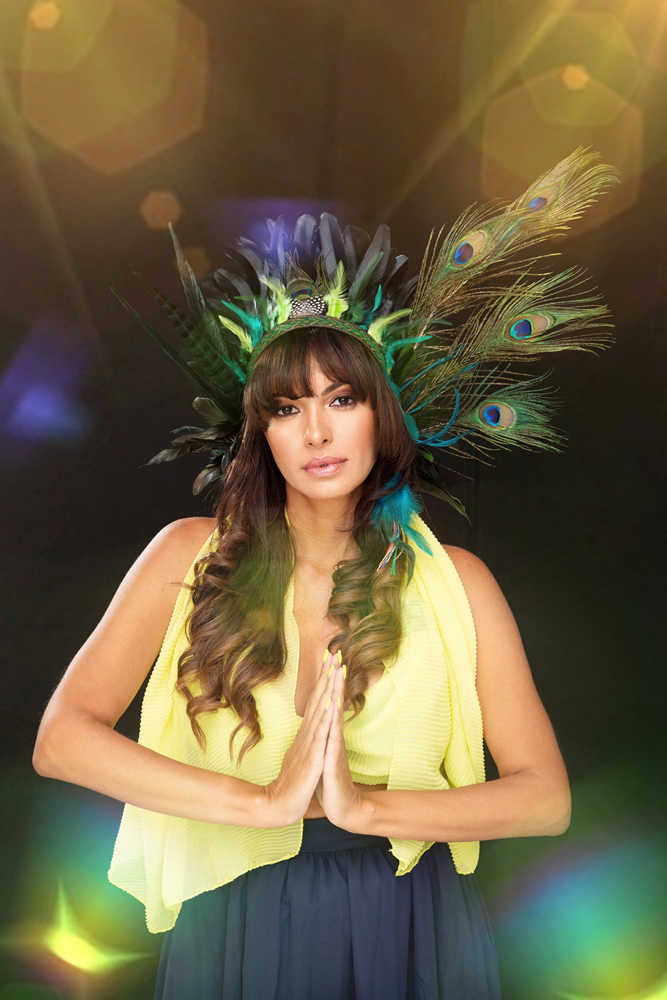 Carolina De Athey actress & model
Tell us about the photo session. How did you guys come up with such an interesting, really Gorgeous concept?
Gosh, well I've worked with James before and I love working with him. He is amazing! And I guess this time we had more freedom to explore ideas and create and when we talked about the idea of creating a Brazilian Bird we were on the same page. And of course when artists are open Magic Happens! I love working with him. He is a true artist!
What is it about Brazil that you love?
Gosh so many things! My family and friends of course, The beaches which I miss all the time. I love the ocean mostly when is warm.
The beaches there are warm, you can swim in it and the sand is soft. The food is so yum that you guys wouldn't believe it , from seafood food to steak dishes and treats, Brazil is an amazing place to eat. But the people of Brazil and its positive, and resilient spirit is what I most admire. Mostly now during such dark times where millions of Brazilians are daily protesting on the streets against censorship and tyranny. Watching it from here has been very inspiring! The people of Brazil is demanding freedom, freedom of speech, transparent elections and I couldn't agree more. Brazil was a free country and should remain free. Brazilians don't accept communism and the indecent way things are happening and they shouldn't. This situation regarding censorship has been going on for a long time as well as controlled media. The rights of many citizens and press have been infringed and that is unacceptable.
In the words of Nelson Mandela,
" For to be free is not merely to cast off one's chains but to live in a way that respects and enhances the freedom of others "

The people of Brazil has lost its faith in the system and they are asking the Armed forces to step in as a mediator.
There's a lot of shenanigans happening in Brazil and it's time to stop. Enough is enough. I'm constantly in prayer for my nation.
Who do you think will win the World Cup? And who is your favorite soccer player?
Well let me tell you that I actually love watching soccer. I guess it feels like home. And Lol, that's easy. Brazil , so I hope! And I love Neymar as a player and a public person. I think he so cool.
It's there anything else you would like to share with us?
Gosh, thank you so much for having me on this spread and inviting me to share a little bit of my culture with you guys. I feel so honored to be able to be able to be included in such a great, diverse and inclusive magazine. You guys are so awesome!
Interview by Hevile Soares,
Photos by, James Pratt
Contact Info: