I can't remember the last time I experienced a winter like this!
This is probably the closest to a real winter LA has experienced… Well at least that I have experienced, minus snowy winter vacas of course!  And I know all my east coast friends and family will hate me for saying this…but it's been cold out here!  Yes cold for me is anything under 65 degrees Fahrenheit, but I've been spoiled growing up and living in Southern California.  And in addition to the cold weather…it's been raining so much!  I think it was cited that this is the most rain LA has experienced in the past 7 years combined!
It's funny because as much as I hate the cold, I love the winter season. I know, it sounds like an oxymoron, but I love, love, LOVEEEE winter fashion and how clean and crisp the air is!
Back to the post…
The weather went back to our typical "LA winter" weather this past week, but for the greater part of the past two months, we've experienced SO much rain on top of the 40 degree weather!!!  So for the first time, in a long time, I've had to step up my outerwear game!  And I know winter is coming to an end so I thought it would be perfect to have my last FriYAY Fave of the official winter season be a roundup of all my favorite outwear!  Below is my breakdown!  I've linked this EXACT 3.1 Philip Lim coat in the scroll on the bottom, which lucky for you guys is on SALE RIGHT NOW!  But I have also linked all my other favorites in the scroll as well!! Hope you guys love them as much as I do!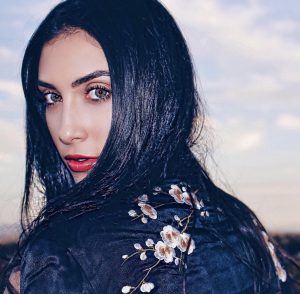 Neghin Adina
The Chronicles of Her! Here I will chronicle my daily life, adventures, work, and love for fashion and beauty that is relatable to EVERY woman. This space is all about finding who you are, what you love, and conveying that through one image and story at a time. Thank YOU for stopping by