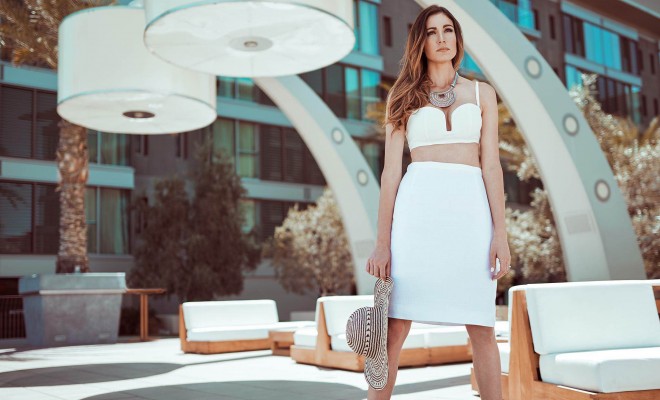 Arizona Sunshine
|
It was a warm 90 degree day in Old Town Scottsdale. The pool deck of the W Hotel is adorned with crisp white and cool blue chaises; the sparkling pool reflected a relaxed vibe. With vacations, pool parties and summer night soirees on my mind, I put together three looks that speak volumes within simplicity.
It girls like Gigi Hadid have been dawning culottes on the red carpet. Some feel reservations towards the oddly retro silhouette, but I believe they are sleek and elegant if styled right. As always simplicity mirrors elegance and elegance is about being remembered. I adore this simple black pair from H&M, which I styled for a poolside soiree with a bandage style bikini top. The key is to stay monochromatic and simple. Let the shapes talk for themselves.
My second favorite look for the summer is all white. Why not stand out and glow amongst all of those LBDs? White showcases sun-kissed skin and amplifies any hair color. It's a beauty move, just as much as a fashion move.
Lastly, I played with one of my favorite accessories. We are in an age of unique sunglasses. I remember the time when every single girl on this side of the Mississippi wore the same Chanel frames.
Now, more than ever unique, individualistic shades are applauded. Mirrored lenses, wooden frames, florescent colors, and octagon shaping; fun in the sun has taken on new meaning. I paired mine with a tank that says "Don't Kill My Vibe" because I'm ready for an epic summer, and I hope you are too.
Photographer: Chris Lambeth www.chrislambeth.com
Assistant Stylist: Risa Kostis  www.ristyleconsulting.com
Location: W Scottsdale  www.wscottsdalehotel.com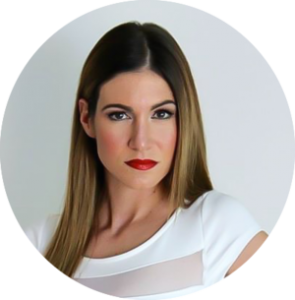 Venessa Kaufman is the Vegas2LA fashion expert and founder of wetheclassy.com. As founder of We The Classy, Venessa Kaufman focuses on the creation and production of Fashion and Style content. She is also a mother of two toddlers, model, and a registered financial broker based in the Phoenix, Arizona area.  She is currently an active member with FGI (Fashion Group International). As founder of We The Classy she strives to build a brand that promotes individuality, and advocates kindness, while creating content that is pertinent to our culture and society. Let's avoid ever having to use the word should've and carpe diem. Instagram: http://instagram.com/wetheclassy