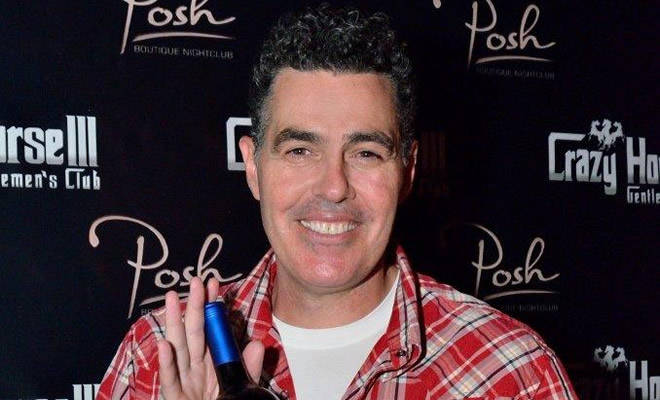 Adam Carolla Comedy and Cocktails
|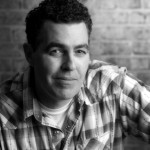 "The problem with sangria is you take wine and water it down with a bunch of fruit juice and stuff and you don't even know what you're drinking anymore."
That's according to Adam Carolla who in addition to being a comedic force in the entertainment industry is also the mastermind behind Mangria – a "high octane" spin on the cocktail.
With an alcohol level of 21 percent, it's not for lightweights. It's also not your typical celebrity vanity product.
"It's not like P Diddy with Cîroc," says Carolla while arguing that the rap mogul is just representing one of "thousands of vodkas."
"(Mangria) didn't exist. I made this up in my kitchen and it is my cocktail. It's a conversation piece. It's high quality. It's good stuff. But it's just kind of fun."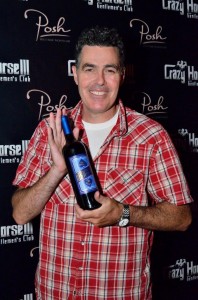 Carolla has told the story many times. He was at home with just a little bit of wine at the bottom of his only bottle. Instead of making the trek out to a liquor store for more, he mixed the wine with some hard liquor and thus, Mangria was born. After years of talking about it, Carolla finally decided to mass produce and market the drink. It now comes in several flavors including Orange, White Peach & Pear and yes, Brosé.
"The culinary equivalent to Mangria would be Hot Wings," says Carolla. "Do you need it? No. do you want it? Yeah."
While in Las Vegas in August for a taping of his podcast at Treasure Island, Carolla made a special post-show appearance at Crazy Horse III to promote the product.
"It's doing what you have to do when you're trying to start a business… which is (to) get out there and shake the hands and kiss the babies… although I'm not sure if there are going to be any babies at a strip club."
Carolla says he has a longtime fondness for Las Vegas. He remembers getting the locals tour from good friend and Vegas native Jimmy Kimmel from back in the days before the two created The Man Show together for Comedy Central.
"I think going downtown and going to Binion's and getting the $1.99 steak was probably one of the first things I did with Jimmy and now he's a crazy foodie and I don't think he'd ever do that again."
Carolla has no shortage of activities and ventures to keep him busy. In addition to creating cocktails and hosting one of the most popular podcasts in cyberspace, he's also the star of Catch a Contractor on the Spike television network. The reality show utilizes Carolla's pre-fame experience in construction to weed out shifty and shady contractors who aren't always living up to their end of a deal.
Carolla is also the author of several books, including President Me: The America That's in My Head which features his thoughts and ideas on what he'd do if he was the big man in the White House.
Carolla isn't planning on slowing down anytime soon.
"I wish I could cut my pinky off, put toothpicks in it, put it in a mason jar with some water in it and put it up on the kitchen windowsill and spring another one of myselves who could then go out and do something while I get a chance to catch a nap."
Rob Kachelriess is the Managing Editor of Vegas2LA magazine. He's also a News Producer for KVVU Fox5 Las Vegas and the Las Vegas writer for Thrillist.
Twitter: @rkachelriess
Email: robertkachelriess@yahoo.com