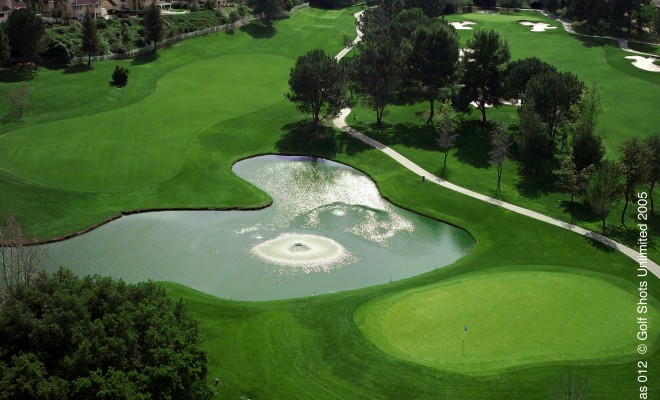 |
The Calabasas Country Club will Host the 8th Annual Calabasas Malibu Food and Wine Festival
By Quincy Jaeger
The 8th Annual Calabasas Malibu Food and Wine Festival will be celebrated at the breathtaking Calabasas Country Club on June 20-21. A grand tasting will be held each night from 6 p.m. to 11 p.m., followed by an exclusive invitation only VIP after-party from 10:30 p.m. to 1:00 a.m. Tickets will be sold individually for all events.
CCC at CCC (Chefs Caviar and Champagne at Calabasas Country Club), a special golf event, will also be hosted by the club on June 9. Golfers are invited to book foursomes through the Calabasas Country Club and will have the opportunity to play one of Southern California's finest golf courses with the superior chefs of the Calabasas Malibu Food and Wine Festival. Golfers at this event will also enjoy complimentary food and drinks all day featuring ultra-premium beer, wine and spirits.
The Calabasas Country Club is a championship golf destination as well as a luxury highlight of the Valley.  Founded in 1968, the Calabasas Country Club sits upon land that was once the famed Warner Ranch.  The spectacular landscape has served as the backdrop for cinema classics such as National Velvet and Robin Hood. It's the first year that the Calabasas Country Club will host the Calabasas Malibu Food and Wine Festival. The event will be hosted by the Malibeauties, and held by Barcelona Enterprises. The picturesque grounds will serve as a f
itting venue for the festival; offering attendees the opportunity to drink and dine in opulence, while benefiting a very worthy charity – Rock Against Trafficking.
The Calabasas Country Club is located at 4515 Park Entrada Calabasas, CA 91302. Pre-sale tickets are currently available at www.malibufoodandwinefestival.com. General Admission tickets are $100.00 per event and VIP tickets are $150.00 per event. The event is limited and will likely sell out. Attendees are strongly encouraged to purchase tickets ahead of time to avoid missing out on this fabulous event. To book a foursome for the CCC at CCC golf event on June 9th, contact the Calabasas Country Club at  (818) 222-8111. Additional information on the Calabasas Country Club is available at www.calabasasgolf.com